Business Casual: More Water Wars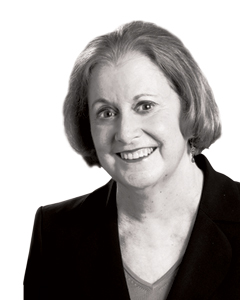 The summer's U.S. Supreme Court ruling in the long-running water war between Georgia and neighboring Florida – with Alabama occasionally holding Florida's coat – didn't resolve anything. It merely kicked the can down the road in a cloud of legalese.
The court rejected the recommendation of Special Master Ralph Lancaster Jr., an expert appointed by the justices to oversee the case; he had decided in Georgia's favor, recommending that Florida's case be dismissed on a technicality. (Florida did not also sue the U.S. Army Corps of Engineers, which actually regulates the flow from the waters in question.) The court– or at least five members thereof– believes the special master's standards were too strict and wants more study.
Apparently, the 7.2 million pages of accumulated legal documents, 30 expert reports and 100-plus depositions did not provide enough information.
In this particular case, Florida sued Georgia five years ago, asking the Supreme Court for an "equitable apportionment," essentially a decree that would divvy up the waters of the Apalachicola-Chattahoochee-Flint (ACF) Basin between the two states.
Florida claimed it had been harmed by Georgia's water consumption: that water used by Metro Atlanta and south Georgia farmers was lost to Florida, and the loss contributed to the decline of the oyster industry in Apalachicola Bay. Florida would like to cap Georgia's water usage at 1992 levels, when the Metro Atlanta area had about half the number of people it now does.
Countless hours and millions of dollars have been spent on litigation. One estimate puts Georgia's cost at $47 million.
The water decision was yet another 5-4 ruling, but the votes didn't fall along the usual ideological lines. Dissenting justices were Clarence Thomas, Samuel Alito, Neil Gorsuch and Elena Kagan.
Thomas, a native Georgian, was prickly – and correct, I believe – in his dissenting opinion, saying it makes little sense to send the case back to Lancaster: "Giving Florida another bite at the apple will likely yield no additional evidence, but it will be unfair to Georgia, which has already spent the time and resources to defeat the case that Florida chose to present."
Lancaster, in his 2017 findings, chastised Georgia for its water use; the state was already addressing the issue.
Gov. Nathan Deal and others have pointed out that Georgia and Atlanta, in recent years, have greatly reduced their water consumption. The Atlanta Regional Commission calls Metro Atlanta a national leader in water conservation and says it "uses about 1 percent of the water" in the ACF Basin.
The hit to the state's economy, in the unlikely event water usage is capped as Florida wishes, has been estimated at $18 billion. But common sense argues against such a cap.
First of all, there are the 5 million or so people who live in Metro Atlanta. Most of us are not going anywhere; and if we do, two others will show up to take our place. Any solution to the water dilemma has to recognize that. The idea of capping water use at 1992 levels is patently ridiculous, flying in the face of economics, demographics and the laws of probability.
The Supreme Court has indicated that any final resolution must help Florida more than it hurts Georgia. The oyster industry in Apalachicola Bay has had some tough times, but Georgia has claimed that environmental factors – including, no doubt, drought years in 2012 and 2013 – and poor management of the bay are responsible.
Meanwhile, Georgia and its mammoth agricultural industry, which employs a lot of people and feeds a lot more, has stepped up the metering and monitoring of water for irrigation. In 2016, the state designated more than $10 million for meters.
The court and the special master would like to see Florida and Georgia come to an equitable agreement on their own. Governors have met several times over the years to try and come up with a solution – with no success.
But this most recent Supreme Court ruling may provide an incentive for intensified efforts, given the prospect of more legal proceedings and costs set against the backdrop of a changed court composition.
Come January, both Georgia and Florida will have new governors who won't have an impending court decision hanging over them to impede a workable agreement. A resolution outside the courtroom seems the best hope. And it would be downright neighborly.