New Georgia Grown trail opens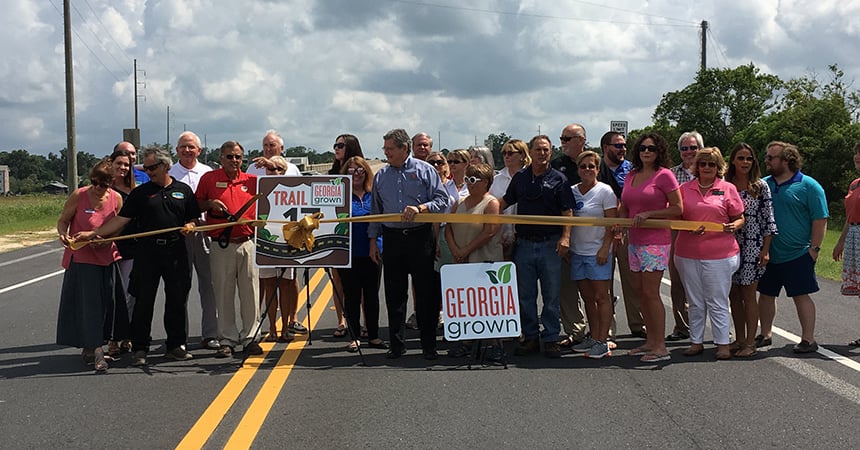 Agritourism in the state just got another boost with a ribbon cutting ceremony that opened the Georgia Grown Highway 17 Trail. The trail, which was approved by legislation passed earlier this year, stretches from Kingsland to Savannah through Camden, Glynn, McIntosh, Liberty, Bryan and Chatham counties. Like other Georgia Grown trails, the Highway 17 trail aims to lure visitors off the interstate and into less-traveled areas that have a rich history and plenty of local products to sample. Travelers will encounter family-owned farms, seafood and farmers' markets and state parks, along with restaurants and shops selling Georgia Grown fare.
To find out about other Georgia Grown Trails, check out "Agri-Trailblazers" in this year's May issue.
Photo of the Georgia Grown Highway 17 Trail ribbon cutting provided by the Georgia Department of Agriculture.
Do you follow us? Find us on Facebook, Twitter and Instagram.