Business Casual: House and Home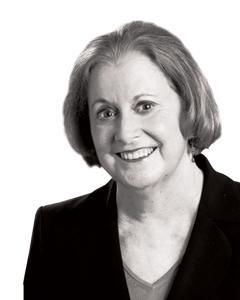 At a home décor store, I watched a woman carefully put together a dried floral arrangement, select an appropriate vase, then take it all to her husband for his approval. Truthfully, the man did not come across as an arbiter of style; he was beer-gutted and unshaven, wearing a sleeveless shirt, baggy sweatpants and a scowl.
Nonetheless, she presented the flowers and container for his inspection. He studied them intently, shook his head and said, "Somehow, I was hoping for something a little more exuberant."
So, skipping over the obvious don't-judge-a-book-by-its-disheveled-cover lesson, which I dutifully absorbed, it was also a reminder of how people feel about where they live and how they turn those living spaces into homes.
I've called a lot of places home over the years, including the crowded quarters I shared in college that would have made a grown fire marshal cry and, briefly but happily, an apartment in San Francisco with a view of the Golden Gate bridge.
In New Orleans, I lived with spectacularly ugly faux-Danish modern "pieces." In Florida, I had avocado-green kitchen appliances in one place and, in another, chameleons that showed up in the living room most evenings in time for the six-o'clock news.
In Georgia, spread among various residences, I've had a roomy, comfortable kitchen where guests always seemed to gather; a patio that was great for wine-sipping when the mosquitoes were willing to share; a big ungainly stone fireplace that worked and a dainty little one that didn't; and a stunningly pink tile bathroom.
The common thread among these places is that they all felt like home, despite assorted quirks and shortcomings. I fiddled with cushions, hung pictures and generally moved things around until it all felt right. The payoff was that moment when I'd unlock the front door, step inside and sense that subliminal "click." I was exactly where I wanted to be.
Making a home is a pretty universal instinct, and a highly personal one. I watch my granddaughter patiently re-arranging furniture in the same dollhouse her mom used to play with, determined to make it work for the collection of small lions, zebras and hippos that she has chosen as her lodgers.
But home-finding and home-making aren't always easy. Factors like affordability, traffic, school districts, commuting habits and proximity to family and friends all impact our decisions about where to live. So does the more intangible "feel" of a community. First comes location, then you get to paint the kitchen.
Throughout Atlanta, high-density housing seems to be going up on every other block. I find myself wondering if the new residents will ever be able to get out of their driveways onto the already-crowded streets. A lot of the new construction seems soulless and uninviting – efficient from the developer's perspective, but not particularly welcoming for residents.
In many areas, the new builds are considerably more expensive than what's being replaced. Gentrification has been around for a while but the pace has accelerated, and the ongoing struggle of balancing costs and benefits of the new economic growth intensifies. Too many longtime residents of now-hot neighborhoods like Old Fourth Ward are being forced out, unable to pay the rising property taxes and feeling unwelcome in the places they have called home for decades.
It's a common sight in older neighborhoods to see small houses razed and replaced with much larger ones – in the city of Decatur, where I am a residential newcomer, and in my old North DeKalb neighborhood.
The phrase "affordable housing" gets tossed around an awful lot, but it seems easier to talk about than to achieve. Yet having reasonably priced options for people to live in is a necessity, along with the infrastructure to make them actually work.
The 2 million-plus new residents the metro area is projected to gain in the next 20 or so years will need somewhere to live; not all will be able to pay premium prices.
We – and our leaders – need to be thinking and planning for all the kinds of housing that will be required and to recognize that it not only has to satisfy the physical needs of roofs over heads, but also should address some of the emotional needs of the people who will live there so it is accessible and comfortable. It should feel like home – exuberant flower arrangements or not.