100 percent homegrown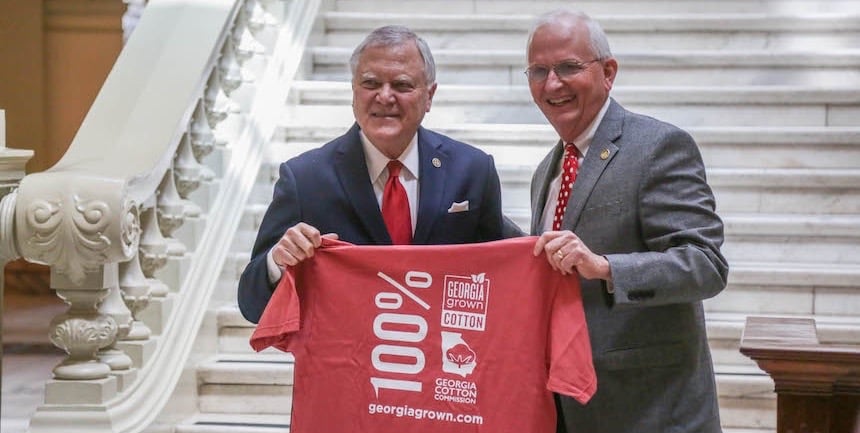 The state Department of Agriculture's Georgia Grown program recently partnered with cotton farmers, the Georgia Cotton Commission and the Georgia Industries for the Blind to produce 100% Georgia Grown t-shirts. The shirts, which are composed of fiber grown, ginned, woven and printed in the state, were unveiled recently at the State Capitol as part of a larger discussion about the project's economic importance for rural communities.
Photo of Gov. Nathan Deal, left, and Agriculture Commissioner Gary Black taken by Erin Burnett of the Department of Agriculture.