Georgia's international trade continues to grow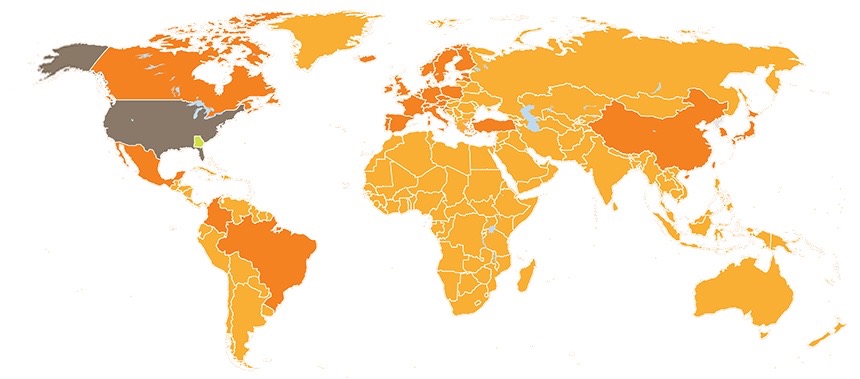 The Georgia Department of Economic Development (GDEcD) recently released its annual analysis of the state's international trade picture and the impact is impressive. According to the 2017 International Trade Numbers Report, our state now ranks 8th in the nation for total trade, which includes exports and imports. In fact, last year 225 unique countries and territories traded with Georgia to the tune of a record-breaking $128.6 billion in total trade. This represents a 53 percent increase in total trade over the past 10 years.
Exports increased by 4 percent to more than $37.2 billion in 2017, with aerospace remaining the state's leading export industry. Georgia also maintained its 7th in the nation rank for imports, based on the dollar value, which exceeded $91.4 billion. These and other eye-opening statistics can be found in the report.
To showcase our state's international economic development and recognize companies that have entered new international markets, GDEcD will host the Go Global Reception and 5th Annual GLOBE Awards on Tuesday, March 20 from 5:30 to 8:00 pm at the Atlanta History Center.
For more information about exporting – especially for small businesses – check out Georgia Trend's March feature, "Going Global."
2017 International Trade Numbers Report graphic provided by GDEcD.