Business Casual: It All Connects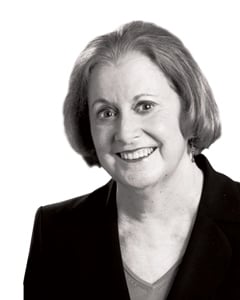 Any discussion of public schools in Georgia quickly expands to cover a whole lot more than what happens in the classroom.
If you want to improve the quality of public education in Georgia, you have to understand how economic development, healthcare, social justice and other external factors affect that education. And, of course, you have to look at funding and resources.
This was the message from a Georgia Partnership for Excellence in Education (GPEE) symposium earlier this year, at which the non-partisan research organization presented its annual "Top Ten Issues To Watch," a clear-eyed appraisal of topics and concerns that impact public education.
This year's issues are educational reform; equity and fairness, or the opportunity to succeed; the early learning workforce; teacher leadership; the high school graduation rate; the talent gap – the mismatch between skills needed by employers and skills available in the population; literacy; student health; rural Georgia; and what recent federal legislation means for Georgia.
Looming over practically all the issues is the specter of poverty, which intensifies public education problems. It's sobering to realize that most children in the state's K-12 public schools are poor – some 60 percent qualify for free or reduced-cost lunches, a reliable indicator of poverty. This is not just a small group of children who need special help.
Take the issue of student health. Georgia has a higher-than-the-national-average incidence of some health-related indicators, including low birth-weight babies, who are more likely to have developmental difficulties; children without health insurance; children with emotional or behavioral disorders; and households that can't always afford to buy nutritious food.
And there's the matter of high school graduation rates, often affected by poverty. In 2017, the state's rate was above 80 percent for the first time. But, as the GPEE says, "The economic viability of Georgia's future depends on reaching the missing 20 percent."
The economic development issue, which the report characterizes as a talent gap, ties in closely with the dropout problem – and, again, poverty – and is a reminder that in just two short years, 60 percent of the jobs in Georgia will require some form of post-secondary education.
As troubling as all this is, it's not hopeless – there are good, smart people working on solutions, assisting in access to social or medical resources and adding programs and pathways for post-secondary success.
Alan Richard, who conducted the first Education Poll of the South last fall for the Columbia Group that included GPEE, found that most voters in the South and in Georgia "recognize the stark differences in educational opportunities children receive in the state and region. And voters overwhelmingly want states and local governments to take action to improve pre-K-12 education and make opportunities fairer for every child."
A symposium panel provided insights from educators, policy experts and a key legislator.
Kelley Ditzel, director of research and policy with the Southern Education Foundation, says, "Schools cannot do it all, but need to support students and families." She sees a need to be more explicit about race in discussions on education; students of color are the majority of public school students.
Stephen Green, DeKalb County school superintendent, says external factors are now more visible, more pronounced. "School systems are called upon to render service and help," he says, often because no one else is doing it. His system has added social workers and psychologists to help fill the gap.
Sen. Fran Millar (R-Dunwoody), chair of the Senate Higher Education Committee, sees an awareness in the General Assembly "like a light bulb has gone off" of the need to provide more and better resources. "We have to be right with the times," he says. He believes it's time to address the state's school funding formula, which hasn't changed since 1985.
Claire Suggs, senior education policy analyst for the Georgia Budget and Policy Institute, says funding is crucial. "Districts are under financial constraints. The state shifted the entire cost of [insurance for] non-teaching staff to districts … and also shifted the cost of student transportation. It is a real burden on rural communities," where property values and, hence, tax revenues, are low.
All the experts say that students' needs must be the focus.
"We cannot leave 60 percent of our kids behind," says Suggs. "We just can't."