Economy: Outpacing the Nation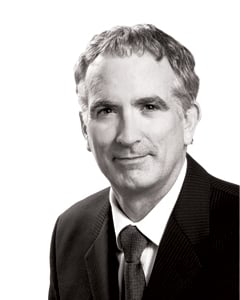 The 2018 economic outlook for Georgia is surprisingly good. Economic development prowess, a revival of population growth, the housing upturn and a relatively available supply of skilled labor are the primary factors that will cause Georgia's economy to grow faster than the nation's economy for the third straight year.
The main economic headwinds also will intensify slightly. On balance, the pace of growth will be steady, but the risk of recession has risen because excesses in asset, credit and labor markets have increased.
Georgia's gross domestic product (GDP) and personal income growth will be the same as in 2017. Tighter labor markets and prospects for steady rather than accelerating top-line growth will cause job growth to slow, though at a more modest pace than in the nation as a whole.
The fastest job growth will occur in construction, followed by professional and business services, leisure and hospitality, education and health services, and wholesale trade. Solid but below-average job growth will occur in manufacturing, financial activities and transportation. Positive but slow job growth will occur in utilities, information and government.
In 2017, Georgia's monthly unemployment rate averaged about 5 percent; expect that to remain the same this year. That is very close to what the Federal Reserve considers full employment. Fortunately, the strong in-migration of workers from other states as well as increases in labor force participation will add significantly to the supply of workers throughout 2018. That labor force growth will prevent Georgia's unemployment rate from coming down so much that we are no longer attractive to companies looking to expand or relocate.
In contrast, the U.S. unemployment rate will drop to less than 4 percent in 2018, which is beyond full employment. That low unemployment rate will be a speed bump for the U.S. economy because it will be difficult to fill open positions, however, it will work to Georgia's advantage. Economic development projects that might have gone to states like Colorado, Idaho or Tennessee that have very low unemployment rates may go instead to low-cost, business-friendly states with available workers. And Georgia will have the capacity to accommodate new development.
In 2018, I believe Georgia will be one of the most successful states when it comes to landing economic development projects. Not only will the state have available workers, but Georgia's workforce development programs also rank as the best in the nation. The state fields an extremely competitive team of economic development professionals and is viewed as a place where government and other major players have good working relationships. Government is extremely responsive to the needs of businesses, ranking very high in terms of its regulatory environment and speed of permitting.
Many companies will move to Georgia to cut costs, and our business incentives program ranks second in the nation – South Carolina is No. l when it comes to economic development incentives. Georgia's shovel-ready sites program ranks No. 2 in the nation behind only Tennessee. Our corporate tax environment is the nation's third best after Texas and Florida. Those factors plus Georgia's major transportation and logistical advantages will keep the state's economic development pipeline full.
Another factor that will pay off is the emphasis on targeted workforce training. As part of that, the state is building highly specialized workforce training centers designed to increase the supply of skilled workers, which in turn will attract businesses in targeted industries.
The BioScience Training Center in Stanton Springs and the Georgia Cyber Innovation and Training Center in Augusta will be very effective in attracting and retaining businesses that require workers with highly specialized skills. Over time, this emphasis on skilled workforce training will boost the proportion of high-paying jobs, raise Georgia's productivity and increase our per capita incomes.
Some economic development projects will become more prevalent and others less common. More professional and business services companies, for example, will look to expand or relocate, but fewer corporate headquarters will be moving. Producers of capital goods and basic consumer goods will expand faster than those producing luxury or highly discretionary products. Transportation and logistics firms will be looking for new sites. Biotechnology and other growth industries that are less impacted by economic cycles also will be expanding.
As we begin the new year, Georgians can look forward to continued economic growth at a pace that surpasses the nation as a whole.