From the Publisher: Is Character Still King?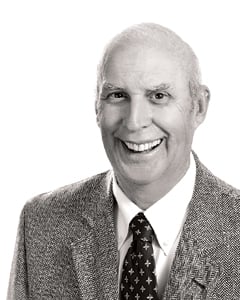 Only four presidents in our country's history have been elected without approval of the common man and woman. Traditionally, leaders need to be identified as a person like us, with the traits that define good character. Integrity, honesty, compassion and fairness are all things that we look for in leaders, presidents included.
Voters from all walks of life – factory workers, farmers, stay-at-home moms – and from across the socio-economic spectrum generally will not support a president unless they feel that he has good character.
Peggy Noonan's book on Ronald Reagan, When Character Was King, reflects fondly on her former boss. Noonan was an aide and speechwriter to Reagan who has since become a Wall Street Journal columnist and author. She hoped her book would be an example for future leaders.
The mental and moral qualities distinctive to an individual have defined our presidents throughout history beginning with our first, George Washington. He was quoted as saying: "Still I hope I shall always possess firmness and virtue enough to maintain (what I consider the most enviable of all titles) the character of an honest man."
At one of the most challenging moments of the American Revolution, when some of his soldiers were threatening to walk away, Washington showed his humility when he had to put on his glasses to read his request for them to stay the course. The men saw Washington's human frailty, just like their own, and voted to continue the fight for freedom.
Thomas Jefferson said of the requirements for president: "Our present [American] character remains of order, industry and love of peace, and restrained as he would be, by the proper spirit of the people."
For all his greatness, Jefferson was known as a humble man who preferred to live a simple lifestyle, often greeting his guests in old clothes. Jefferson has fallen from grace in recent years, but people forget that in 1778 he introduced a law in Virginia to prohibit the import of enslaved persons, and in 1784 he proposed a ban on slavery in the Northwest Territory. What a difference it would have made if slavery had been abolished early on.
Perhaps one of our greatest presidents, Abraham Lincoln, said, "Character is like a tree, and reputation is like a shadow. The shadow is what we think of it; the tree is the real thing."
Lincoln once walked for several miles to return some change to the person who left it on the counter of the store where he worked.
One of the best comments on character was made by Theodore (Teddy) Roosevelt, who said: "The credit belongs to the man who is actually in the arena, whose face is marred by dust and sweat and blood; who strives valiantly; who errs, who comes short again and again, because there is no effort without error and shortcoming; but who does actually strive to do the deeds; who knows great enthusiasms, the great devotions; who spends himself in a worthy cause; who at the best knows in the end the triumph of high achievement, and who at the worst, if he fails, at least fails while daring greatly, so that his place shall never be with those cold and timid souls who neither know victory nor defeat."
Roosevelt won the hearts of the nation when, on a hunting trip in Mississippi, guides cornered a bear and invited him to shoot it. Instead, Roosevelt, an avid outdoor hunter, declined, saying it would be unsportsmanlike to kill a defenseless animal that way. One of the world's most famous toys, the Teddy Bear, was named in his honor.
Harry Truman owned a clothing store in Independence, Mo. On his desk in the Oval Office was a sign that read, "The Buck Stops Here." Jimmy Carter, another of our greatest ex-presidents, warmly connected with citizens when he carried his own suit bags off Air Force One. George W. Bush owned a ranch and cleared brush on his farm. Bill Clinton was from a small town, Hope, Ark. Barack Obama is known as a man who worked to help poor communities.
My pastor, Sam Matthews, says, "There is a particular American narrative that states that character comes from early training and is modeled in the family and in interaction with people of moral uprightness."
Down deep, we share that American narrative. We all pray that our leaders are, in some way, just like us. Let us hope that for our future presidents it will not be: "When Character was King," but will continue to be "When Character is King."