From the Publisher: Rolling Out the Red Carpet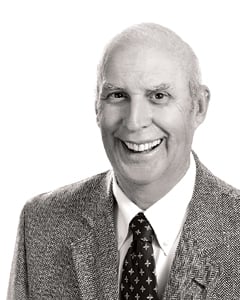 Influential publications including Site Selection and Area Development magazines have called Georgia the No. 1 state for business. You still might wonder, though, why our state is so great. I think we should change Georgia's brand to help spread the word.
My suggestion? "Georgia, the Welcome State!" Come to Georgia all of you who are tired of the cold weather, the high cost of living and are looking for a great quality of life. Georgia will give you rest, recreation and something left over at the end of your paycheck.
Sick of high taxes and a higher cost of living? Sell your two-bedroom, 1,800-square-foot saltbox with its $6,500 yearly property tax burden for $350,000 and move here. In Georgia, $350,000 will buy you a 2,600-square-foot, four-bedroom townhouse with a gourmet kitchen and a beautiful common area complete with community pool and tennis courts. And a tax bill of less than $3,000 – in some areas significantly less.
Weary from high education taxes? You can choose to live in one of several Georgia counties and pay no school taxes if you are over age 62. Some counties, such as Metro Atlanta's Cobb, send a portion of property taxes to help pay taxes in other school districts in the state. So, if you want to move to more rural parts of Georgia, your taxes will be subsidized by wealthier counties and you will enjoy low property taxes.
Have children in college and tired of paying $50,000 or more? We welcome you. Our state has some of the top-rated colleges and universities in the country and some of the lowest tuition costs. Plus, if your children make a B average or higher, they can get the state's HOPE scholarship to help pay for tuition and fees at many Georgia colleges.
Our flagship universities will accept your kids even if you are new to our state. You can move into Georgia, and in less than one year be paying in-state tuition for your children in our best schools.
Looking to retire? Georgia is one of the top 10 most tax-friendly states for retirees according to Kiplinger's. Not only is Social Security exempt from income taxes, so is up to $35,000 of most retirement income – $65,000 for people ages 65 and up. So come to the Peach State, and keep more of what you worked all your life to earn.
Worn down by high utility and grocery bills? Come to Georgia. We will give you rest. Our state has some of the lowest utility rates in the country. Plus, we charge no sales tax for basic groceries.
Want to make movies? Georgia lawmakers have made it easier and cheaper with a film incentive package. Film companies investing at least $500,000 in Georgia can get a tax credit of up to 30 percent of what they spend on a project. Last year 245 feature film and TV productions were shot in Georgia, making it tied for the No. 3 most popular film production site in the world.
Need employees? Georgia Quick Start, operated by the Technical College System of Georgia, can help train your workforce – for free. With more than 1 million people already trained for more than 6,500 projects across the state, we're experts at getting companies the employees they need.
Want to have fun? And speaking of employees, they'll have lots of reasons to love living here, whether it's the stellar dining scenes, including Bon Appétit magazine's No. 1 ranked best new restaurant in the country, Staplehouse; our big-league sports teams, which next year will include the newest Major League Soccer franchise Atlanta United FC; or the many outdoor activities from the North Georgia Mountains to 100 miles of coastline.
So whether you're looking for a lower cost of living, quality higher education, low business costs or skilled employees, Georgia could be the place for you. And if none of these things win you over, our Southern hospitality certainly will.