Meet APS Superintendent Meria Carstarphen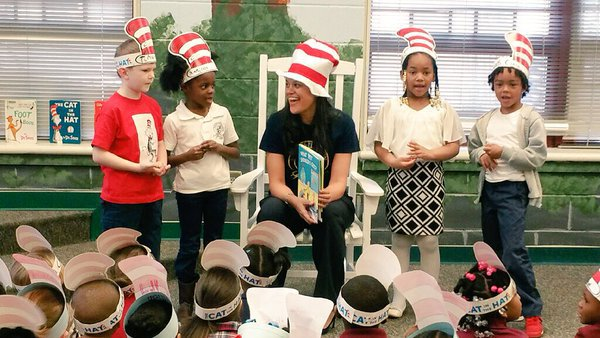 This past weekend was the state's sales tax holiday, which must mean kids are heading back to school. There have been big changes in education over the last year – legislation to reduce the number of standardized tests kids take and the weight test scores are given in teacher evaluations, for example – with additional changes possible as Georgians gear up to vote on Gov. Nathan Deal's Opportunity School Districts plan in November.
No school district has seen more public upheaval in the past few years than Atlanta Public Schools, but things are turning around in the state capital. Read this month's Q&A with Atlanta Public Schools Superintendent Meria Carstarphen to learn about changes there and how some of her plans might be applicable across the state.
Featured photo: Dr. Carstarphen channels Dr. Seuss. Photos courtesy of Atlanta Public Schools.