Neely Young: Political Patter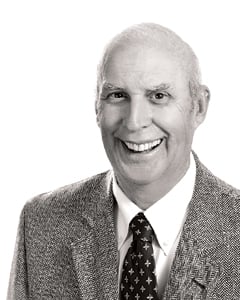 It's August, and that means politics. This is the time the 2017 legislative calendar takes shape. And August is when candidates who want to replace Gov. Nathan Deal in 2018 will be testing the waters. Here is a list of some of the most important names, we believe, that have surfaced or should surface over the next few months.
For governor, these Republicans have been on our prediction list for some time. First and foremost is Lt. Gov. Casey Cagle. Many were surprised he didn't run for governor when Sonny Perdue's term expired six years ago. Now should be the right moment for Cagle to make his move. He will face a big list of potential candidates who will be jumping into the race.
Attorney General Sam Olens has been mentioned, as well as Secretary of State Brian Kemp. Several members and former members of Congress have been included in conversations, including Rep. Lynn Westmoreland, who is retiring, and Jack Kingston, who narrowly lost the U.S. Senate race to David Perdue. Rep. Austin Scott has been mentioned, and there is talk that former Gov. Sonny Perdue would like his old job back.
Some new faces will likely show up. One could be state Rep. Charlie Bethel, a Republican from Dalton. Bethel is a smart young man, hard-working and level-headed, who could give the state Capitol a fresh coat of paint. A surprise pick would be Agriculture Commissioner Gary Black, but he will probably choose to run for another term as commissioner. Still another surprise pick could be State Sen. Jeff Mullis.
Democrats likely to run for governor could be Jason Carter, who ran against Deal in 2014, and Atlanta Mayor Kasim Reed, who will be finishing up his second term and could be a strong candidate. Columbus Mayor Teresa Tomlinson has in the past run as an Independent but could join with the Democrats. Other possible candidates include Rep. Stacey Abrams, Rep. Scott Holcomb, Attorney Ken Hodges and Rep. Bob Trammell.
According to the 2014 results for the governor and U.S. Senate races, Georgia is almost evenly split, about 45 percent Republican and 45 percent Democrat, with roughly 10 percent Independent or undecided. Whoever wins over this 10 percent wins the election. Past victories have been on the Republican side of the fence. With the voter demographic in our state shifting that could change, and there are some who predict that the next governor will be a Democrat. Stay tuned.
Should Cagle run for governor, the lieutenant governor's race would be wide open. Lots of names could show up on the ballot, but more than likely it will be some of the names mentioned above. Our guess on the Republican side is Mullis, who is now the popular head of the state Senate Appropriations committee, and many are guessing Senate President Pro Tem David Shafer will also run. One possible Democratic candidate is Ken Hodges.
In other news, Georgia could be struggling to keep pace with a surging arrival of industries moving here from North Carolina. Some companies there feel that state's bathroom law discriminates against LGBT citizens and gives the impression that North Carolina is hostile to some of its citizens.
Some believe that North Carolina opened a large national "can of worms" by passing this legislation. The federal government weighed in by issuing directives to schools and federal facilities on how to handle the issue – prompting a negative reaction and lawsuits by state governments. If the federal officials had just stayed on the sidelines, North Carolina would have been left alone and looking foolish.
The religious liberty legislation, perceived as a bill to discriminate against the gay community and vetoed by Gov. Deal this year, will likely be on the legislative agenda once again in the 2017 session, as well as campus carry – legalizing concealed weapons on college campuses – which Gov. Deal also vetoed.
I also have a recommendation for the state Board of Regents. Members should ask the new governor to name the University System's Hank Huckaby "Chancellor for Life." His leadership has brought the state system to its highest level ever. This vote of confidence would give him time for planning strategically for the future of the university system and allow him to finish out his vision.
It's summertime, and the living is easy. But none of the names mentioned here will be lying on the beach soaking up the sun, as there's certainly work to be done.