Neely Young: Cedartown's Sports Heroes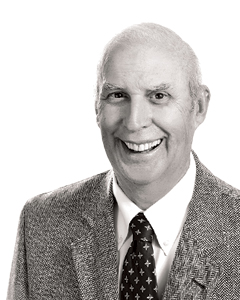 During my early years, I lived in one of the great sports areas of Georgia. Cedartown and Rockmart in northwest Georgia are part of Polk County, home to six people who made sports history from the 1940s through the 1960s and are all included in the Georgia Sports Hall of Fame. The Cedartown Sports Walk of Fame, which is paid for by local private donations and is scheduled to open the last weekend in June, will pay tribute to their contributions.
The focal point of the walk will be life-size statues along Main Street in downtown Cedartown. The display is designed to attract visitors who travel through Polk on the Silver Comet Trail as well as other interested sports fans. There are plans to add more statues of sports notables as time goes by. These are the honorees:
Howard "Doc" Ayers came to Cedartown in 1952 and spent 12 years coaching football at Cedartown High School. There, his team won 91 games and the state championship in 1963. He has a big personality and is still bigger than life. His half-time speeches were legendary.
In 1956, at the half, his Bulldogs were behind Decatur by three touchdowns. A tearful Ayers read a letter from his mother saying that she wished his team would win. He asked the players to "win this for my mother." The players stormed back out to the field and scored four touchdowns to win the game. Ayers went on to be the freshman coach and head recruiter for Vince Dooley at the University of Georgia until 1980 before retiring back to Cedartown, where he lives today.
Doug Sanders is a Polk County kid who grew up poor but became a PGA golfer and won 20 tour events. A self-taught golfer, in 1951 he was offered a scholarship to the University of Florida, where he helped the Gators win the SEC championship. During his professional career, he had 13 top 10 finishes in major championships, including the U.S. Open and the British Open. He was a flamboyant dresser and was nicknamed the Peacock of the Fairways. Sanders said his great regret was missing a three-foot putt to lose the British Open to Jack Nicklaus in 1970 – a small blip in a great career. He now lives in Houston and helps sponsor many charity golf events.
Ray Beck was a great football player who left Cedartown to play for Georgia Tech and later the New York Giants. I remember a parade in Cedartown when I was 9 years old that honored him when he was named All-American at Tech. After his playing days were over, Beck moved back to Cedartown and ran a trucking company until he retired. In 1997, he was inducted into the national College Football Hall of Fame. He passed away in 2007.
Jimmy Hightower was a Polk County native who made his mark as a coach in Southwest Georgia at Americus High School. There he led the Panther football team to an incredible 103-16-4 mark and won two state championships. He also coached the basketball team to the state championship in 1961, the baseball team to another state title and the golf team to state titles in 1966, 1968 and 1969.
Hightower came back to coach the Cedartown Bulldogs, moved to LaGrange for another coaching job and finished his career back in Americus at Georgia Southwestern. He passed away in 2013.
Another Walk of Fame athlete is football great Edgar Chandler, who was on the Cedartown Bulldogs state championship team. Doc Ayers recruited Chandler to the University of Georgia, where he was a two-time All-American in 1966 and 1967. Chandler played professional football for the Buffalo Bills and the New England Patriots. He passed away in 1992.
Whitlow Wyatt is the sixth Walk of Famer. He played baseball and pitched in the majors during the 1930s and '40s. He is most famous for his performance in 1941, when his pitching helped the then-Brooklyn Dodgers win the National League pennant. Wyatt once struck out 23 hitters in a game. He was a pitching coach for many teams and later managed the Atlanta Crackers, the minor league team that preceded the Atlanta Braves. Wyatt passed away in 1999 at age 91.
There is no place in Georgia that has produced so many outstanding sports figures in so short a time period. Cedartown and Rockmart are also known for their beautiful springs, and as Loran Smith noted in an earlier column in our magazine, "It must be something in the water."