Spotted in Georgia — Tunnel Hill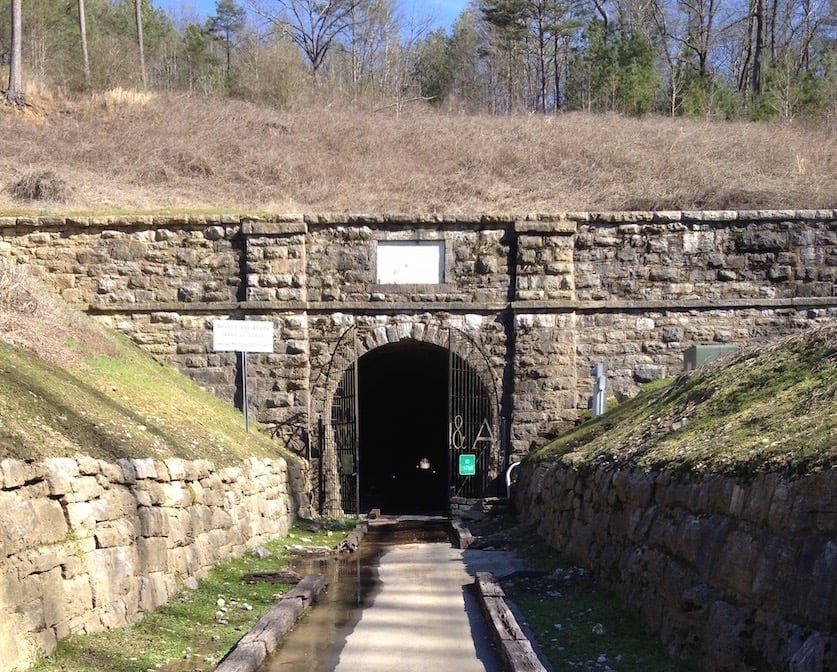 Yep, it's a tunnel through a hill, just as you'd expect from the name of this small Northwest Georgia community (population about 870), but there's so much more to explore at the site.
Stop by the Tunnel Hill Heritage Center on the site of the tunnel. Then explore the surrounding property where you can learn about the Civil War Battle of Tunnel Hill; see the Clisby Austin House, which served as a hospital and as Gen. William Sherman's headquarters during the Battle of Dalton; cross the covered bridge; and, of course, travel the Western and Atlantic Railroad Tunnel that gives the town its name. The tunnel, built through Chetoogeta Mountain, was started in 1848 and opened in 1850.
Photos of Tunnel Hill taken by Karen Kirkpatrick