From research to commercialization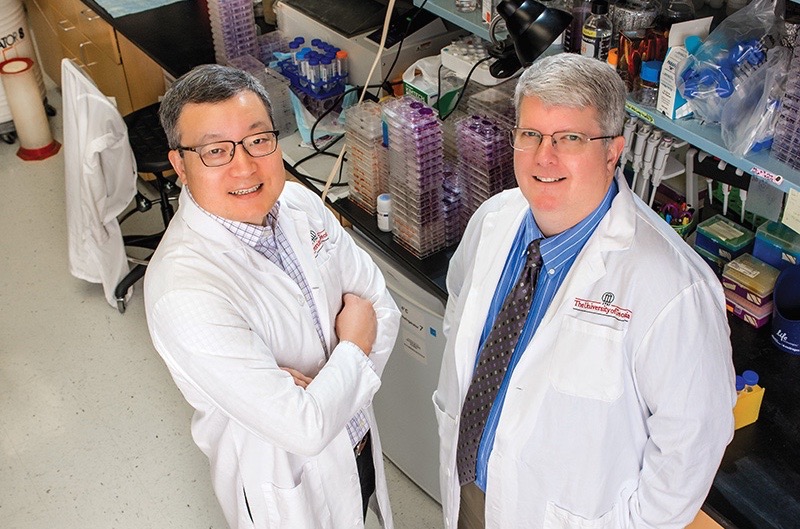 These days, university research scientists are expected to do more than just the research that might lead to products to make our lives easier – or even save lives. Commercialization is the word heard often – the move from research to product to business – one that will put people to work and have a positive impact on the economy as well as our life expectancies.
"What the state and private industry and the university realized is that we want to encourage faculty to start a company," says Biao He, who holds the Fred C. Davison Distinguished University Chair in Veterinary Medicine at the University of Georgia. "If we can get a company off the ground and get the technology to the market, we'll create jobs and attract investment from other places."
That sounds great – but scientists are not always built for business. Fortunately, the Georgia Research Alliance (GRA) recruits scientists to the state's universities and provides the business expertise they need to get a company off the ground. CyanVac, the company started by He, is getting its start thanks to He's research and the support of the GRA.
"Traditionally, a university finds something interesting [in my research], I file a patent, and hopefully someone else will pick it up," says He. "So, we then forget about it. But to file a patent costs a lot of money and effort, and it's sitting there collecting dust."
In this era of tight budgets, dust collection isn't an option. Those patents, like He's, may be for the pharmaceuticals of the future. "[With] CyanVac, we're trying to develop an animal vaccine using the technology involved in the University of Georgia," He says. "We're trying to commercialize the vaccine we've been developing. We'd like to take them to the market, or someone else [may] be interested in buying them. Essentially [it] creates economic activity for the state."
For that piece of the business puzzle, as well as guidance through the labyrinth of FDA and other regulations, He has turned to the GRA. "I'm a professor. We need a lot of help taking things to the market. The GRA has been very supportive. We need the expertise to help us, someone who knows how to go through the regulatory hurdles. You can imagine as a professor, we've got teaching, we've got research and now we're an entrepreneur."
That's a lot of hats for one person to wear. One job of the GRA is to help He and scientists like him find other folks to wear some of the hats they've got balanced on their heads.
Learn more about He's research at UGA into vaccines that may one day help both humans and animals. And read about the larger pharmaceutical industry in Georgia in this month's Georgia Trend feature "Patience Pays Off."
Photo of the UGA Fred C. Davison Distinguished University Chair in Veterinary Medicine Dr. Baio He, left, with Dr. Ted Ross, the UGA vet school's Georgia Research Alliance Eminent Scholar in Infectious Diseases and director of its Center for Vaccines and Immunology. Photo courtesy of daemonpictures.com.