Neely Young: Serving and Protecting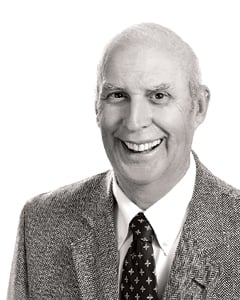 On the idyllic coast of Georgia near Brunswick is a place that helps keep America safe from drug lords, hijackers, ISIS terrorists and mass murderers. Yet it is unknown to almost all of Georgia. It's called FLETC – for Federal Law Enforcement Training Center – and it is the largest such facility in the U.S.
As part of the Department of Homeland Security, FLETC offers advanced training for officers from all over the country. The center has more than 2,000 employees and, in combination with other locations, including those in New Mexico, Maryland and Charleston, S.C., trains more than 70,000 law enforcement personnel each year. I recently toured the center to observe how local police and federal law enforcement officers receive the training they need to protect our homeland.
We learned from FLETC Director Connie Patrick that the center's mission is to provide the best training possible, and the goal is to instill the values of respect, integrity, service and excellence in all who attend.
The campus contains mock-ups of places where the bad guys and gals might hang out and where officers could find themselves in harm's way. Included were simulations of a Hell's Angels-type biker bar and a house where drugs are manufactured and traded as well as a full-size airplane donated by FedEx that serves as a setting for staged terrorist hijackings.
Local citizens are hired to portray the kind of characters the officers might have to face. Each group of trainees is assigned a teacher who takes them into a simulated situation where they might confront a robbery or a drug deal gone bad. Students learn how to handle each situation so the best outcome is achieved.
Our tour group, which included Savannah's U.S. Congressman Buddy Carter and most of his staff and associates, observed several training actions. One was a simulated situation in which six officers stormed the inside of a house where a hostage was being held. The officers wore protective gear and helmets and fired blanks at the actor/kidnapper, at the same time safely rescuing the actor/hostage.
We visited a mockup of a drug house with meth labs and trash that contained bottles of cleaning fluid and other items used to make meth. Signs of cocaine and marijuana were littered across the room. Sadly, there were baby carriages in the room. The officers are trained to take children out of such places and deliver them to safety. Typically, in real life, the children are delivered to the Georgia Division of Family and Children Services (DFCS) and placed in foster care.
The most exciting part of our trip came when we were settled into airline seats for what we thought was a lecture. Two men with knives stormed into the plane shouting, "This is a hijacking. Don't anyone move, or we will kill you!"
Suddenly, from one of the seats, a man fired a gun and shot the two hijackers. The gun was real, and the noise blasted in our ears. The shooter shouted, "Put your hands behind your head and duck! I am a federal agent, and there might be other hijackers on the plane!"
We cowered in our seats as the agent checked out other parts of the plane before telling us all was safe. It happened so fast and the gunshots were so loud that we were all quite startled – frightened and alarmed. Then the two actors who had portrayed hijackers rose up with big smiles, and we all took a deep breath and relaxed.
The shooter was a real federal agent who told us not to worry: the gun shot blanks. His job at the school is to train officers how to handle such incidents.
He also told our group how we should react in a real hijacking situation. Passengers might as well rush and take down the hijacker, he said, because the plane is likely to crash no matter what.
At the end, we left the school after a day of chaos, violence and mayhem. A few miles away was the quiet calm of sand and sea and the cool breezes of the beautiful coast that we all enjoy. It is something we should not take for granted. We owe our freedom to those who serve to preserve and protect our country.