Business Casual: When Teachers Drop Out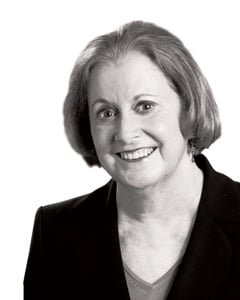 Georgia's 2016 Teacher of the Year, Ernie Lee, is an engaging, upbeat guy – just the kind of educator whose classroom you'd like your children to spend time in every day. He's a social studies teacher at Windsor Forest High in the Savannah-Chatham district, and his top teacher designation gives him a ready platform from which to speak on behalf of all public school teachers.
The message isn't exactly what you want to hear: "A lot of teachers are frustrated." The reasons may surprise you a bit.
Lee, an attorney before he turned to education, is concerned with recruiting and retaining teachers. He spoke to a media symposium sponsored by the nonpartisan, nonprofit Georgia Partnership for Excellence in Education (GPEE) as the current legislative session was about to open – a session in which lawmakers were supposed to talk about merit pay increases for teachers until Gov. Deal tabled the discussion in January and established a teacher advisory committee to study the subject instead.
Factoring into the issue is a report from the Georgia Professional Standards Commission that shows that 44 percent of all public school teachers in the state leave within the first five years of their employment. This prompted a Georgia Department of Education (DOE) study, released in December, that was based on responses from more than 53,000 state teachers: "Georgia's Teacher Dropout Crisis: A Look at Why Nearly Half of Georgia Public School Teachers are Leaving the Profession."
Lee and his colleagues probably don't need formal survey results to confirm what they already know from faculty-lounge conversations and their own experiences. But for the rest of us, the findings were dramatic.
The top reason teachers leave the profession is not low pay, long hours or an increasing workload; it is the number and level of mandated tests.
The study explains: "Respondents often cited the time spent on implementing these assessments that takes time away from teaching, the stress caused in students, and questioned the appropriateness of the practice generally (do tests actually represent learning) and specifically (several mentions of the tests being developmentally inappropriate for the students based on grade)."
Lee mentions another test frustration: "We don't get back the results for months," he says, "so I can't use it to change my teaching style. So who benefits? Not the teachers and not the students."
The DOE report quotes, anonymously, a Henry County elementary teacher: "There is a growing sense of frustration among teachers that testing is now the focus rather than teaching. Teachers want to make a difference, and they do not do that just by giving mandated tests."
The second most common reason teachers leave is closely related to testing: teacher evaluations that rely too heavily on the test results.
Next on the list is the low level of teacher participation in decisions related to their work, the sense of feeling left out. After that comes frustration with all the non-teaching tasks piled on their plates – collecting tickets at school events, inputting data for standardized tests, monitoring lunchrooms and attending meetings.
A Chatham County elementary teacher comments, "I went into education to teach children. I feel like all I do now is document everything I do all day for each child and do all kinds of paperwork that no one ever looks at or is not necessary for students to learn."
Significantly, low pay ranked number five out of eight reasons cited for leaving: Most teachers do not enter the profession expecting to get rich.
Other factors had to do with professional support, school or district leadership, or level of preparation.
Another troubling result of the DOE survey is that two-thirds of Georgia teachers are unlikely to encourage their students to become teachers. That doesn't bode well for the future of the profession. In fact, according to State School Superintendent Richard Woods, there was a 16 percent drop in the number of candidates entering Georgia's teacher preparation program from 2010 to 2014.
As they address the complexities of public education and educators, legislators have some tough decisions to make. There are no easy answers.
Yet if I had needlework skills, I would embroider samplers for every Georgia lawmaker displaying in bright red letters the No. 1 request of Georgia's Teacher of the Year and good teachers throughout the state: "Let me teach."