Statesboro: America's Best Community?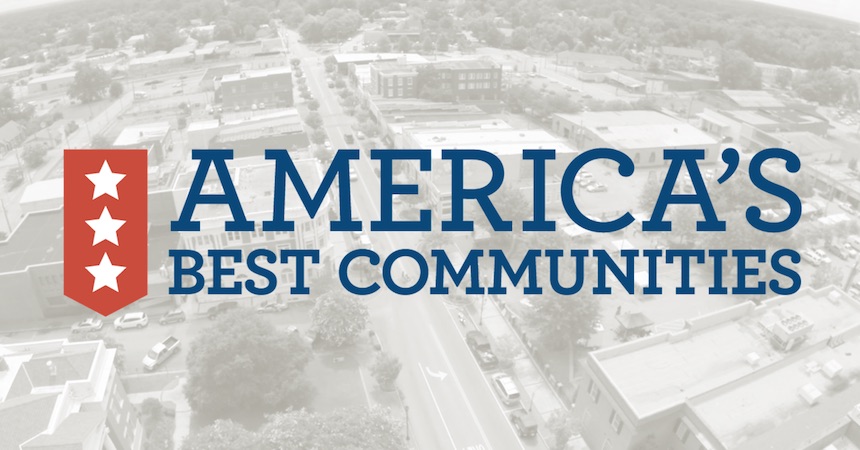 Lots of folks think their town or city or community is the best – and they wouldn't want to live anywhere else. But people in Statesboro have an outside organization that thinks it's one of the 15 best communities in the country. And, who knows, come April 2017 it may become known as America's Best Community.
Statesboro is the only Georgia city in the running for America's Best Communities (ABC), a competition that offers up not only bragging rights, but also the possibility of winning a portion of a $10 million prize to help achieve sustainable revitalization. The home of Georgia Southern University in east-central Georgia is one of 15 communities around the country to have made it to the semi-final round.
The competition, sponsored by Frontier Communications, DISH Network, CoBank and The Weather Channel, is looking for and looking to help communities that are implementing new solutions to boost the lives and livelihoods of residents.
More than 350 communities nationwide entered the competition, and 50 were selected as quarterfinalists in April 2015. Each of the 50 was awarded $50,000 in seed money to create a plan for community development. Statesboro used its seed money to advance the Blue Mile project, a grassroots revitalization of the mile-long South Main Street corridor that stretches from Georgia Southern to the city center.
Next up is the ABC Summit April 26-27 in Durham, N.C., where leaders from the semi-final cities will present their proposals. Following the summit, the 15 will be whittled down to eight finalists that will each receive $100,000 to bring their plans to life over the next year.
In April 2017, the top three communities making the largest impact will be selected for additional prizes. The first-place community will receive $3 million, the second-place community $2 million and $1 million for third.
Congratulations to the leaders of Statesboro for putting one of Georgia's great communities on the national map!
Banner graphic courtesy of Frontier Communications