Southwest Georgia: Selling Southwest Georgia
Food processing, education and historic assets.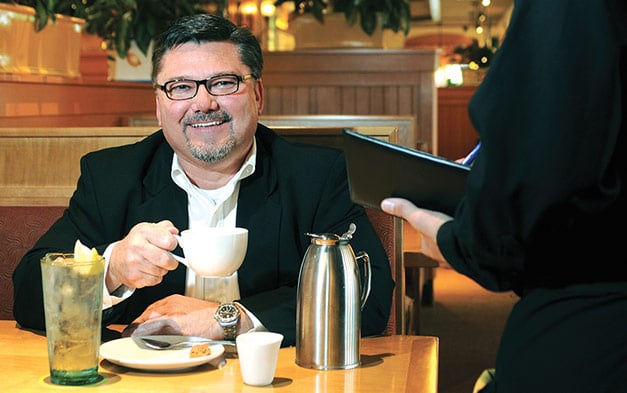 The Southwest Georgia region is collectively seeing an upswing in activity with regard to expansions among existing industry as well as some solid commitments from new business and industry. And while economic development leaders aren't willing to say the signs indicate a total break from lingering challenges of the recession years, they're certainly pleased with what they've seen this year.
In the Right Place
Location really can make all the difference. With a major interstate running right down the middle of Tift County, leaders there are quick to credit location for much of that area's success.
"We're very fortunate to have I-75. The location is important, and we take every advantage of it," says Brian Marlowe, president and CEO of the Tifton-Tift County Chamber of Commerce and executive director of the Development Authority. "But it takes more than location; great leadership is also required, and we've got a lot of things working in our favor."
Marlowe says Tift County gained 2,000 new jobs over the last five years, more than 400 in manufacturing and distribution centers last year alone, most the result of existing industry expansion. "We're seeing more activity now and are expecting to do even better over the next three to five years."
Economic development there operates under the 80 percent rule, he says, meaning 80 percent of new jobs should come from existing industry. "Historically, that's where job growth comes from. Almost all existing industries here have expanded, including jobs, building space, new products or equipment. Just these past three or four months we've had commitments for seven projects, mostly expansions but a couple of new companies, too. They'll total 173 jobs. We want to be aggressive; we want to get everybody," says Marlowe.
The I-75 location also means big business for retail, lodging and restaurants in Tift County. In fact, Tifton was recognized last year by Restaurant Business magazine as the No. 1 city in the state for opening a restaurant and No. 14 in the country.
But restaurants aren't the only success story. When it comes to manufacturing in the food and beverage sector, the Southwest Georgia region has a lot on its plate lately. From Albany to Valdosta, companies are expanding or locating there at a steady pace.
Also positioned along the I-75 corridor, Valdosta and Lowndes County report a boost in food processing activity. Valdosta-based South Georgia Pecan Company, already the leading sheller and processor of pecans in the United States, is expanding operations with a $5.6-million, 74,000-square-foot addition, adding 20 full-time jobs and bringing the total facility size to 350,000 square feet, says Andrea Schruijer, executive director of Valdosta-Lowndes County Development Authority.
In Albany, food and beverage production rules. One of the largest food manufacturers in the county, Mars Chocolate North America announced this year it will invest $10 million for an expansion to implement production of goodnessknows snack squares®.
"It competed all around the globe. It could've been made anywhere, and it's happening here and nowhere else," says Justin Strickland, president of the Albany-Dougherty Economic Development Commission. The new Mars product is made with whole nuts, fruits, toasted oats and dark chocolate, in flavors including peach, cranberry and apple. The added line brings total employment up to nearly 200 people.
"They're a great corporate citizen," says Strickland of Mars. "When you eat a Snickers bar, the peanuts were roasted here in Albany and possibly came from a field somewhere nearby."
Also in Albany, MillerCoors was recently recognized as one of 12 Nielsen Breakthrough Innovation Winners for their Redd's Apple Ale brand, which was initially produced solely in Albany. The Southwest Georgia brewery is set to produce 850,000 barrels of Redd's this year.
"We're in the center of the breadbasket in Georgia, and food and beverage production works in Albany," Strickland says. "Look at MillerCoors and Tara Foods and Mars and what they're already doing here. The infrastructure that we have, from a logistics standpoint, the workforce that's been established in manufacturing over the last 50 years, and our low cost of business, make Albany a good place for food manufacturing."
---
Other Production Boosts
More than just food products are coming out of Southwest Georgia. For instance, Pfizer, manufacturer of Therma-Care Heat Wraps, recently invested in machinery at their Albany facility to make production more efficient as they adjust to a growing demand for their product. "Not to use a terrible pun, but sales growth is heating up in Europe, where people would rather have a topical application than take a medication to help heal," says Strickland. Albany is the only location producing the wrap and does so at a rate of 50 million wraps a year and $100 million in annual sales for Pfizer.
They're making the product more efficiently these days, but more importantly, they're exporting the wraps through Georgia's port. "Having a great logistical infrastructure in Albany and Dougherty County – and having the port of Savannah close by – makes us a good location on the East Coast to ship product to Europe," he says. "I think Albany and Dougherty County are taking themselves more seriously as the center of commerce for Southwest Georgia."
Down I-75 South, Schruijer reports expansion of existing companies is driving both investment and job growth in Lowndes County, resulting in more than $28 million in combined capital investment and 159 direct new jobs. "We're starting to see our existing industries invest back into their local operations and hire people – a good sign that things are headed in the right direction," she says.
A $10-million investment was made by Ring Container Technologies to install new automated equipment for production of plastic packaging. Also in the packaging industry, Letica Corp. installed a new press for its manufacturing operations, creating 25 new jobs.
Robin Hood Timber and Landscaping Products Inc. is expanding and will add 50 new jobs over the next few years, Schruijer says. Rivulis Irrigation, the industry leader in drip and micro irrigation solution products, invested $800,000 to add a new production line, creating more than 60 new jobs.
Cook County confirms the opening of two new industries in 2015, including a $32-million investment by Blue Sky Biomass Georgia, located in the former SierraPine plant, says Lisa Collins, director of economic development. The newcomers are converting the former particleboard production facility to produce wood pellets used for industrial power production as well as residential heating throughout Europe. The company plans to be in full operation by early 2016 and will create more than 100 new jobs for its 24/7 operation.
This fall, Custom Ag Formulators, Inc. broke ground on its 3,000-acre megasite in Adel. The company provides agricultural products worldwide, and Phase I of their new facility will create 16 jobs with a total capital investment of approximately $800,000. A second phase is planned within 24 months, says Collins.
Another company, which Collins refers to only as "Project Rig," a trucking repair, parts, service and sales business, is expected to break ground in Cook County before the end of the year, making a capital investment of $2.3 million and creating 40 jobs.
---
Additional Growth
Thomas County is home to two of only six industrial boiler manufacturers in the world, and both expanded this year, says Shelley Zorn, executive director of Thomasville Payroll Development Authority. Cleaver-Brooks, which has its headquarters in Thomasville, expanded its administrative office space and a high bay area to accommodate larger boilers. The investment totaled $22 million and added 67 new jobs. Also headquartered in Thomas County, Hurst Boiler invested $4 million and added 50 additional jobs.
In October Ag-Pro Companies, the second largest John Deere tractor dealership in the country, announced the construction of a new company headquarters facility, a $7-million investment that will add 50 jobs. Ag-Pro has operated in Thomas County since 1958, says Zorn.
The past 12 months have brought 15 new entities to Lee County, including several expansions of existing businesses, increasing the local tax base by $12 million, says Winston Oxford, executive director of the Lee County Chamber of Commerce and Development Authority. Two recent expansions at Woodgrain Millworks added 40 jobs, and a new Kia dealership is currently under construction. This fall Lee County celebrated the long-awaited opening of the new Southwest Georgia location of Flint Ag & Turf, one of the country's largest John Deere dealerships. The company operates 17 facilities across four states.
Grant Buckley is a newcomer to Crisp County, serving as the executive director of the Cordele-Crisp County Industrial Development Council since August. He's impressed with all the activity in the county and says Crisp continues to reap the benefits of its location on a major interstate and the local convergence of three railroads. "We have the resource of Lake Blackshear on one side of the county and tons of executive housing on that lake. All of that combines to make this a great place to do business."
Supply chain solutions company Helena Industries is constructing a 180,000-square-foot warehouse at their existing location. "That's a good test; they didn't have to do that here," says Buckley of the $5-million investment and creation of six to 10 new jobs. Buckley also shared that the development authority is crafting a new marketing plan that he hopes to implement soon.
Work is underway to expand the apron of the Valdosta-Lowndes County Airport, says Jim Galloway, executive director of the Valdosta-Lowndes County Airport Authority. "It will roughly triple the size of our airport parking apron that we have now, and we'll be able to handle two regional jets at one time and a mainline airline, up to like a 737, all at the same time," says Galloway of the $3.6-million project. Ninety percent of funding came from an FAA grant, 5 percent from the Georgia Department of Transportation, and the remaining 5 percent will be paid with the airport's share of a passenger facility charge built into all airfares.
---
Educating the Workforce
Strickland hopes to strengthen the region's position through the Locate South Georgia project, a collaborative of economic development organizations and chambers of commerce in more than 20 communities, working together to better market the Southwest Georgia region as an ideal place to do business.
"It shows site selectors and project managers there is strength in numbers, that there are multiple available sites and buildings in Southwest Georgia, and to do it from a unified front is crucial for our economic development," says Strickland, adding that the group hosted an Atlanta event for state economic development project managers and this fall hosted some of those same project managers, as well as site location consultants, in Southwest Georgia.
A career academy is also in the works for Dougherty County. "We have worked to help with a state grant through Albany Technical College and the Dougherty County School System to help build a career academy here," Strickland says. "It would be an incredible asset to the community and bring leaders together to make it happen."
The school board voted to move forward with establishing the academy, and they are at the point of identifying a location and hiring someone to head up the program. But the public school system isn't the only player responsible for the momentum, says Strickland, noting that presidents of Albany State University, Darton College and Albany Technical College are also behind the effort to improve the overall education offerings for area students.
Valdosta's education offerings are also getting a boost, the result of information on workforce needs shared by leaders of area industry with education administrators, says Schruijer. Heads of existing logistics distribution and manufacturing industries were invited to address K-12 and higher education representatives. The educators used that information to determine ways to help employers meet those workforce needs.
"What we heard out of that, especially through the logistics distribution sector, was that we need more logistics supply chain management degrees," she says. Valdosta State University administrators interviewed industry heads, used that information to write curriculum, and will begin offering a minor in logistics in January and are working to create a major in logistics distribution. In addition, Wiregrass Georgia Technical College is also looking into logistics and engineering technician programs as well, adjusting curriculum to fit specific industry needs.
Lowndes County schools overall have done a great job implementing STEM over the last two to three years, says Schruijer, putting programs in place from elementary through high school level. VSU was recently approved for a grant to implement a STEM program designed specifically to teach educators.
---
Preserving History
Southwest Georgia has an abundance of historical landmarks, and Moultrie, in Colquitt County, just added another to the list. Ashburn Hill Plantation has preserved its rich historic railroad legacy. More than 100 years ago, two powerful logging/railroad families merged in Southwest Georgia – the Ashburns and the Pidcocks. Frank Pidcock Sr. acquired the Georgia Northern Railway. A century later, the home place has become a meeting facility and getaway spot, says Monique Tripp, marketing and sales representative for Ashburn Hill Plantation.
While the original Moultrie Train Depot was moved to Ashburn Hill in the spring of 1985, the new owners have just recently undergone the process to preserve the old depot, keeping the original wood walls, flooring and basic structure. A few train cars were also preserved. Of particular interest is an authentic restored Pullman dining/sleeping car. Only two others like it are in existence in the United States.
A caboose train car marks the entrance to the property, and a small open train, known today as the Skeet "R" Express, carries shooters and interested guests along a quarter-mile track to the skeet range.