Business Casual: A View From City Hall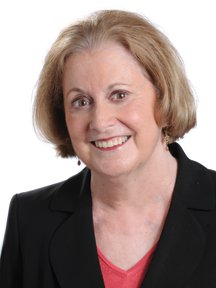 Five mayors, one moderator, six microphones and a roomful of people who ask questions for a living can yield good information about running Georgia's cities in the 21st century.
Mayors like to cooperate in matters of economic development – up to a point; they admire the state Department of Economic Development for the job it does and have a bone or two to pick with the Department of Revenue – for its unwillingness or inability to release local sales tax information the cities would like to have. And everybody worries about transportation, transit and traffic.
The mayors' forum, presented by the Atlanta Press Club and the Georgia Municipal Association, featured Augusta-Richmond County Mayor Hardie Davis, Dunwoody Mayor Mike Davis, Sandy Springs Mayor Rusty Paul, Macon-Bibb County Mayor Robert Reichert and Columbus-Muscogee County Mayor Teresa Tomlinson. Moderator was Walter Jones, Morris News, who is president of the press club.
Not surprisingly, those who lead consolidated city-county governments (Tomlinson, Reichert and Hardie Davis) like them a lot; those who lead "stand-alone" cities (Paul and Mike Davis) think they are the way to go.
Reichert says consolidation means no problems with service delivery strategy and has meant a 15 percent budgetary savings. Augusta-Richmond's Davis, whose government has been consolidated for three years, says the change has made his government more nimble but has not yet produced significant budgetary efficiencies, something his administration is now looking to improve.
Rusty Paul and Mike Davis, whose cities are among the state's newest, say the municipal model is more flexible and works better for their communities.
All the mayors are involved with economic development – and, yes, they do sometimes compete. "Competition is healthy," says Hardie Davis. "The challenge," says Paul, "is knowing when to compete and when to cooperate."
"When a company has decided it's time to move," says Mike Davis, "there's nothing wrong with getting into the mix." Most important, he says, drawing nods from other panelists, is to keep it in the state.
Tomlinson says quality of life is a factor in company location, and Columbus is helped by favorable travel times and the fact that "employees can go home for lunch."
And about transportation: Any enthusiasm for a transportation sales tax, perhaps the so-called T-SPLOST "lite" mechanism the 2015 General Assembly put into place?
Yes, as a matter of fact. But Paul says next time around, leaders need to re-think the definition of "regional" and work in smaller units.
And public transit? Bring it on, the mayors say. They all recognize that younger workers want a different lifestyle not centered on a suburban cul-de-sac. ("I grew up watching Leave It To Beaver," Mike Davis says. "My kids grew up watching Seinfeld.") Millennials throughout the state are looking for mobility, access, connectivity, greenspace and bike trails.
Paul points out that Sandy Springs has commuter rail in the form of MARTA, but the problem is getting people to ride it. "If 25 percent more people would ride MARTA," it would make a big difference in local traffic.
"A big challenge," he says, "is getting the development community to buy in." They want the tax credits for creating jobs, he says, but don't want to spend money for improvements that would make it easier for employees to access MARTA.
When it comes to passenger rail, Tomlinson says, such as a train that could travel from Columbus to Atlanta in 91 minutes, "It is not about selling tickets, it's about connecting economic resource centers." Reichert calls it "a better way of connecting nodes of population in Georgia without getting on the road."
But what about the cost? Reichert would like to see state lawmakers authorize the creation of Tax Allocation Districts along passenger rail routes.
Hardie Davis notes that Georgia is far from the top of the list of states receiving federal funds and that this needs to change. For transit, "We've got to have subsidized federal support."
The mayors are by and large an optimistic lot, and they all seem to be enjoying their jobs. May they continue to show solidarity and help Georgia's cities, large and small, to thrive.