Neely Young: Lucky Breaks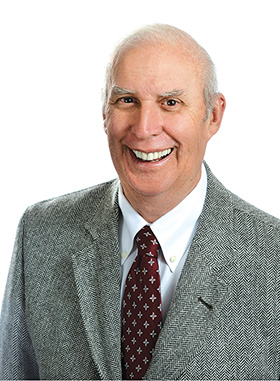 We all can tell of lucky breaks received during our business careers. Some of our success, maybe most, is due to hard work and accomplishments we helped achieve on our own initiative. But many of us would not be where we are today without someone giving us a helping hand or an opportunity to advance. Such a man to me is Millard Grimes.
Grimes has long been a major player in the newspaper business. He has owned some 40 publications all over the state. And he has had a major role in the success of Georgia Trend magazine. The publication was launched by the late Gene Patterson, who at the time was publisher of the St. Petersburg Times in Florida. Patterson had an award-winning newspaper career and was honored with a Pulitzer Prize when he was editor of the Atlanta Constitution. The Times owned Florida Trend magazine, and Patterson decided to expand the brand in Georgia in 1985, 30 years ago.
While Georgia Trend gained many editorial accolades and had a good advertising base, it had a large staff and expensive office space on Peachtree Street, in downtown Atlanta. Expenses outran revenue by millions of dollars. Times management decided to close the operation in 1991. But at the last minute Millard Grimes rode in on a white horse to save the magazine, with an offer that kept the institution from closing.
Most of the staff had already left, so to cut costs, Grimes found a smaller location. By lowering costs to match revenue, he enabled Georgia Trend to continue. A year later, Grimes made the decision to sell the magazine to Virgil Williams.
There is something about our magazine that provokes an emotional attachment. Our readers just love the publication, and after the sale to Williams, people would constantly come to Grimes and tell him how much they missed his column and stories. Two years later, Grimes missed the magazine so much he bought Georgia Trend back from Williams. "Operating Georgia Trend again became a mission for me," Grimes said at the time.
During his ownership over the years, Millard Grimes planned and edited 70 issues. He took personal control over all aspects of production, wrote every headline, and wrote and edited most of the copy.
He was fortunate to cover Georgia business and politics during a period of great growth and excitement. Major events like the Atlanta Braves winning the World Series, the rise of CNN, East Lake revitalization and the Olympic Games in 1996 were all covered by Grimes.
He expanded political coverage by bringing on Bill Shipp, Georgia's most famous political journalist. The first story many people turned to in the magazine was Shipp's column, where politicians considered it almost a badge of honor to be skewered. While not everyone agreed with him, we let Shipp be Shipp. He was our most popular columnist, and he's still one of my favorite friends.
When I was younger, Millard Grimes and I built up a wonderful personal relationship in the newspaper business. In 1983, when I was publisher of the Daily Citizen-News in Dalton, we got to know each other at press meetings and became fast friends. He was a mentor to me when I was president of the Georgia Press Association. When he was later president of the association, he helped me with a special effort to raise $1 million to fund a Georgia Press Association foundation to provide scholarships to help students attend journalism school. It's no wonder that he has been a father figure to me.
I have had many friends and associates who have helped me over the years, including Tenney Griffin, Knox Dye, Mark Pace, Otis Brumby, my business partner Tom Cousins, Tom Charlesworth, Ben Young, plus so many more. But Millard Grimes gave me the opportunity to buy my first newspaper. And then later, in 1999, he sold me Georgia Trend magazine.
The publication with its great staff has continued the tradition of Gene Patterson's vision when he started the magazine. "With external [racist] enemies defeated, the internal shackles broken, the next best challenge is to construct a better life. You do that by creating jobs and you do that with economic development," Patterson once said. Hopefully, with our customers and readers support, we are still living up to that challenge.