Georgia View: You're On Candid Camera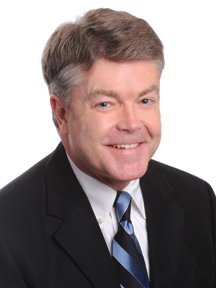 Though most of you may not admit it, I'm sure that you have caught, at least once, a few moments of the reality TV show Cops. If you are like me, you have perhaps wondered, where do they find these people? The guest screening lobby of The Jerry Springer Show? Cops has been on the air now since 1989, and just like folks rubberneck at an accident on the interstate, people are going to watch.
In response to the national discussion about increasing the accountability and transparency of police work following a growing number of instances where the use of force, sometimes lethal, is in question or under legal review, police body cameras are expected to become as universal a policing tool as the side arm, nightstick or taser in the not-too-distant future. Several recent surveys on the subject put public support of the use and implementation of body cameras in beat policing at about 90 percent.
A few years back, red light cameras were all the rage to improve traffic violation policing, while freeing up officers for other duties – until too many municipalities turned those cameras into primary revenue streams and drivers realized that the camera didn't always capture a light going from amber to red while a vehicle is mid-intersection. Strong public pushback caused many of those cameras to be removed from intersections, though they remain in active use in many cities across the state.
Several municipal police departments, including Chattahoochee Hills (south Fulton County), Powder Springs (Cobb County), Valdosta, Decatur and Athens, as well as several larger county police departments already have body cameras in use or have committed to their use.
"It's a major step forward. There's a lot of second-guessing of law enforcement and public accusations of excessive use of force and improprieties. This will help put back the public confidence," says Frank Rotondo, executive director of the Georgia Association of Chiefs of Police.
Under current Georgia law, body camera footage will be open for public review, though the lines are a little blurry. Although dashboard cameras have long been in use, police agencies often withhold footage because of "ongoing investigation."
However, police and sheriffs' deputies often encounter the public at their worst, responding to domestic disputes, horrific auto accidents and even celebrations gone awry.
"Body cameras for law enforcement personnel are a solid tool. But just as with SWAT team equipment, we don't send that out on every call. Georgia sheriffs like the ability of cameras to accurately reflect arrests and crime scenes and their officers at work, but they also have significant concerns about privacy and unrestricted public access to the digital footage," says Terry Norris, executive director of the Georgia Sheriffs' Association.
The city of Atlanta estimates that arming their sworn officers with cameras will run nearly $2 million for the equipment, with data storage running nearly $1 million per year. As with most new technology, the law is playing catch up, literally. Senate Bill 94, which went into effect on July 1, allows law enforcement body cameras into private dwellings, without first requesting permission. So given the proliferation of mug-shot websites like Bustedlocals.com, you may soon expect police body camera videos on YouTube and elsewhere, exposing both the more mundane and routine nature of police work, as well as some of the most unguarded and unattractive life moments of the public.
The most effective cameras are worn at eye level, often attached to glasses, mimicking the officer's field of view. However, while there are a variety of camera mounting options available, the reality of physics means the police cameras don't have peripheral vision, cannot turn, zoom or change their viewpoint and do not see behind the officer.
Unfortunately, despite the many pros and cons, these cameras are coming, and fast. The challenge may be for our state, as well as local prosecutors, district attorneys, sheriffs and police departments, to move quickly enough to develop new laws and protocols that further enhance protection of the public, without giving away the sometimes unintentionally embarrassing footage of routine highway cop stops. But either way it goes, be prepared to smile as if you are getting a new driver's license, as sooner rather than later, you'll be on Candid Camera.