Neely Young: The Sky Is Falling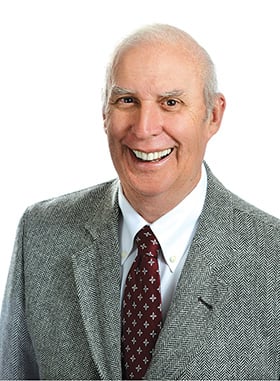 Chicken Little's warning, "The sky is falling," comes from a folk tale about a chicken that believes the world is coming to an end. We all know someone who, like Chicken Little, has a hysterical belief that disaster is imminent.
Remember the millennium scare? It was feared the entire world's computer systems would fail to function as 1999 ended. Jan. 1, 2000, came and – nothing happened.
But this year, the newest Chicken Little-type concern could be real. In the Midwest states the worst-ever outbreak of the bird flu has decimated the poultry population. In Iowa alone, more than 33.5 million chickens, turkeys and other birds have been hit with what is called avian influenza.
A third of all eggs in the U.S. are broken for liquid products and sold for use by wholesale bakers like Flowers Foods in Thomasville and restaurants such as McDonalds. Almost 23 percent of the breaker-egg supply has been destroyed and the cost of these cracked eggs has more than doubled in the past few months.
And this flu could be coming here when wild birds, some possibly carrying the virus, migrate south in the fall. Officials believe that it is not a case of if, but rather when, it will move into Georgia.
The poultry industry is taking steps to brace for the possibility of bird flu, including ramping up biosecurity efforts at poultry facilities and crossing fingers.
Much of American poultry production is highly concentrated in our state. The industry has a $38-billion annual contribution to Georgia's economy from farms, processing and allied sectors. Approximately 138,000 Georgians depend on the poultry industry for their livelihoods, either directly or indirectly.
We produce such a massive amount of poultry products that Georgia has been declared the "Poultry Capital of the World."
Georgia Agriculture Commissioner Gary Black has written a letter to the head of the U.S. Food and Drug Administration (FDA) asking for help, which could come by easing some of the bureaucratic rules that hamper production of eggs and poultry products.
He is not requesting changes in any rules or procedures that affect health and safety. But Black feels emergency steps are necessary to suspend some of the FDA rules that cause delays in egg processing. He states, "These eggs enter the market through channels that require pasteurization." The request goes on to ask for a 180-day suspension of rules that do not compromise the state's "responsibility to uphold the highest standards for food safety."
Black continues, "If we are to avert an even deeper crisis, I believe this action must be considered and implemented posthaste."
His letter outlines some of the problems associated with a potential outbreak. For instance, many restaurants operate on a three-day inventory of food, including poultry and eggs. A shortage of eggs could cause many restaurant closings, impacting thousands of jobs.
The letter further states, "We live in challenging times. Our food industries in Georgia and across the nation see a crippling storm on the horizon. The hemorrhaging effect that avian influenza is already having on the egg supply and food manufacturing chain is frightening. Jobs are at stake, not to mention the mere availability of many basic food staples."
Georgia has been late in coming out of the Great Recession. Even today, we are close to the bottom in unemployment rankings for all of the U.S.
One of our state's economic bright spots has been the success of our port in Savannah. One estimate is that each year our ports ship some 6.5 million tons of agricultural cargo into international waters. It is no surprise that these exports are dominated by Georgia's poultry products, including eggs.
Georgia's economy has been looking more positive in recent months, but if the avian flu epidemic hits us in the fall, we might see many people move back into the unemployment line.
Flu-stricken birds pose both a health threat to humans and a real threat to our economy.
Who would believe that eggs are such a major part of our economy, both here and all over the U.S.? Let's hope this scare is a Chicken Little event, and nothing will happen. But it is important to be prepared, no matter what the outcome.