Neely Young: An Old, Sweet Song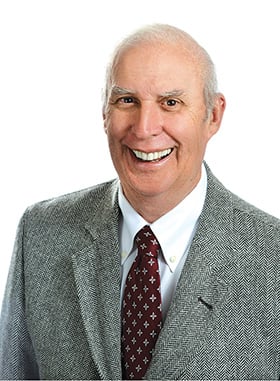 Georgia on My Mind, our state song, lets people from all over the world know that our state welcomes citizens of all colors and religions. This attitude has been the main reason for the explosive economic growth in Georgia the past 60 years.
Our economic development has outstripped by a wide margin that of our fellow Southern states. And most of the credit for our great success goes to business leaders who stepped up and took courageous actions during the Civil Rights struggles of the 1950s and 1960s.
Georgia wasn't always this way. In the early part of the 20th century, Georgia, like other Southern states, was known nationally as racist, bigoted and a dangerous place for minorities. This image was highlighted in 1913 by the Leo Frank case, in which a Jewish man in Atlanta was tried and convicted of raping and murdering 13-year-old Mary Phagan. When Gov. John M. Slaton commuted the sentence from death to life in prison people were enraged. On the night of Aug. 16, 1915, a group of citizens from Marietta, Mary Phagan's hometown, took Leo Frank from his cell in Milledgeville, drove him to Marietta and hanged him from a tree.
The lynching of Leo Frank was highly publicized and exposed the world to Georgia's shameful treatment of minorities. Soon after, there was a revival of the Ku Klux Klan (KKK) with its white hoods, cross burnings and lynchings of African Americans all over the South.
Georgia finally began to change course in the late 1950s, helped by political, business and religious leaders. When all other Southern states were defying a Supreme Court order to integrate public schools, Georgia Gov. Ernest Vandiver stood tall. After first pledging to defy the court order, Vandiver was urged to change his mind by leaders including Ivan Allen Jr. (later mayor of Atlanta), banker Mills B. Lane, Coca-Cola President Robert Woodruff, lawyer Griffin Bell and many others.
Compared to Alabama's George Wallace and other Southern governors, Vandiver took a moderate stand when African-American students Hamilton Holmes and Charlayne Hunter entered the University of Georgia in 1961. Vandiver appointed a commission to help prepare the state for court-ordered school desegregation. More than 1,800 Georgians appeared at the hearings. As a result of the commission's finding, Vandiver convinced the General Assembly to repeal the law banning state funding to integrated schools.
Similar acceptance of integration began to occur all over Georgia. In Savannah, there were nonviolent demonstrations and calls for a boycott of white merchants. An influential "Committee of 100" white business and community leaders stood with African-American leaders and walked together into Savannah's segregated facilities, which soon changed their policies.
In Albany, activist Frances Pauley, who was white, worked to unite black and white leaders in what is now known as the Albany Movement.
Atlanta's Ivan Allen defeated arch-segregationist Lester Maddox in 1961, in his bid for mayor, because Atlanta voters embraced Allen's stand for Civil Rights. He was able to put together a coalition of black and white business leaders, including the late African-American businessman Herman Russell, to help him win.
Alabama is different today in its attitude on Civil Rights, but the brutal treatment of blacks during the 1960s gave the state a black eye. In the census of 1950, Birmingham, Alabama's largest city, and Atlanta each had about 330,000 citizens. Since then Birmingham's population has shrunk, while the city of Atlanta has grown to almost 500,000. Metro Atlanta now has 4.5 million citizens – almost as many as the entire state of Alabama – while Georgia has grown to 10 million citizens, almost triple its 1950 population.
Georgia is the economic powerhouse that it is today also because of Hartsfield-Jackson Atlanta International Airport, ports in Savannah, major league sports teams and the legacy of hosting the 1996 Olympics. But the willingness of Georgia to include all races and people as equal has been the cornerstone of our success over the past 50 years.
In this year's General Assembly session, Georgia's legislators refused to pass any bill that targeted and punished minorities. They were persuaded, in part, by leaders of the Georgia and Metro Atlanta chambers of commerce. Delta Air Lines President Richard Anderson also helped lead the effort and deserves a Red Badge of Courage. Georgia on My Mind still has the same meaning for all of our state, even today.
Thanks to historian Stan Deaton for assistance on this column, which will also be included in the Georgia Historical Society's June member newsletter.