Business Casual: Georgia Places On My Mind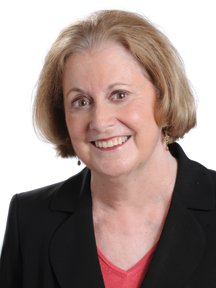 I wish I could tell you I dismiss all those silly "What breakfast cereal are you?" or "What Caribbean island should you move to?" quizzes that I see on Facebook when I ought to be working. Some of them, yes. All of them, no.
Turns out, in my board-game incarnation I am Scrabble, which is fine; but I did not match up with the fabulous Elizabeth Bennet in the "Which Jane Austen character are you?" contest, so I am disappointed.
But I was intrigued by a question posed by a friend – who, no doubt, should also have been working rather than taking what I have come to think of as an online cigarette break: no tobacco, just an excuse to pause and clear your head.
His question was simply, "What are your favorite places in Georgia?" That one was right up my alley. I've come up with 10, happily mixing large geographical areas like cities, with very small specific sites.
It's a fun exercise, and I invite you to come up with your own list. In the meantime, here is mine.
1) The city of Atlanta: It's home. I was born here and have lived most of my life here. I'm proud of the city, especially its progressive attitude and welcoming ways that embrace new people and new ideas. It's a center of higher education and innovation and the economic engine that drives the state. I just wish people outside the city loved it a little more.
2) The State Capitol: Some good things and some not-so-good things have been accomplished here, but the building itself is everything a state capitol should be – imposing and impressive. Just entering the building makes me feel important, and the gold dome knocks me out every time I see it.
3) The University of Georgia campus: Of course, I'm partial to my alma mater. I entered as a clueless 18-year-old who wanted to write and graduated as a journalist. (Thanks, Grady College, and happy 100th anniversary.)
4) Athens: Apart from the university, the city itself is lively and bustling – a terrific walking town, with restaurants and shops and, of course, great music.
5) Savannah: Who doesn't love it? There is much to do, but my favorite thing is just to be there and enjoy the buildings and city squares and neighborhoods.
6) Tybee Island: I've just made Tybee's acquaintance in the last few years, but I am a fan. I'm not sure there is a better blend of easy-to-access beaches and cool, funky places to stay. It's not glamorous, but it sure is fun. I like it best in the fall and winter when it isn't crowded.
7) Demorest: This lovely mountain town was always a stretch-your-legs stop when we used to drive to North Georgia for a day or a weekend. I have a favorite photo of my then-four-year-old daughter standing in the gazebo in the city park, which a visit last fall confirmed is still there. The campus of Piedmont College is easily worth driving or walking around, and the college art museum just off the main drag is a splendid place.
8) Dillard: This was usually our destination on family weekend outings. I once embarrassed my husband at a local trout farm by catching our dinner while he was still explaining the form, technique and mindset required to be a successful angler. He was a little sulky and a lot surprised, but he ate the trout.
9) Decatur: When I was growing up here, people washed their cars on Saturday and went to church on Sunday, and that was pretty much it. If you had told me it would become this cool, oh-so-walkable, envy-of-small-cities-everywhere community with a lively restaurant scene and lots of reasons to be out after dark, I would not have believed you. But I shouldn't be surprised: Decatur always had an attitude to go along with its Mayberry-ness. May that never change.
10) The Agnes Scott College Observatory: A grade school friend and I used to ride our bikes on the Decatur campus, and one day we summoned the courage to sneak into the observatory. We were terrified we might get caught, so we left in a hurry. Hardly the crime of the century, but it remains a nice memory of getting away with something.
I see I have left out some key Georgia places like Macon, where my mom grew up, and Augusta, where my husband worked as a sports writer, and … clearly, it's time to start another list.