Business Casual: The Kids Are Just Fine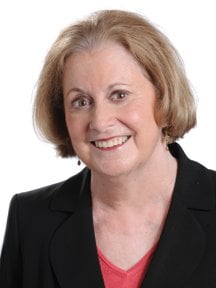 If you are trying to make a millennial's eyes glaze over, you can't do much better than, "When I was your age …"
It's foolproof, but somehow we aging baby boomers just can't help ourselves. Nor can we get past the idea that we are special – more interesting, smarter, savvier than any previous generation. Who wouldn't want to hear – over and over and over – what we have to say?
In fairness, we grew up being told how unique we were and were glad to take the bows. Our parents' generation had survived the Great Depression and World War II and was ready to raise kids who could reap the benefits of the better world they so hoped they had created. We were happy to oblige and add a few embellishments, taking music, politics, fashion, social causes and yes, even ideas of entitlement, to places our parents had not imagined.
But I think we have met our match in the millennial generation. The name is catchy – much better than "Generation Y," which it supplanted – and it pretty clearly identifies its members as those who have come of age in the 21st century, or roughly those born from 1980 through the mid-1990s.
Sociologists, economists, marketers and others are focused on these young adults, with good reason. The millennials make up one-third of the population, according to a 2014 report from the White House Council of Advisors, which calls them "a technologically connected, diverse and tolerant generation," more educated than any previous one.
This is a group that values family, community and creativity, a group that tends to marry later in life than their parents, that puts off home buying and that is focused on a work-life balance. It is also less tied to institutions than earlier generations.
The pivotal event shaping their lives was the 9/11 tragedy, comparable to the effect of the 1963 assassination of President John F. Kennedy on their parents.
There are reports you can read – among them, the Pew Research Center's "Millennials in Adulthood" – if you need more facts, or you can simply observe your own children.
Notice how they raise their own families, with enthusiasm, enjoyment and great attention to detail. And how they take care of business, easily incorporating technology with a willingness to flex the traditional 9-to-5 workday boundaries. They are, more often than not, hard-working employees, but they want to be appreciated and challenged – and they are ready to move on to the next opportunity if prospects are better.
Their environment is important to them; they like to be where the action is. They like to do things, to be entertained and engaged. They like cities and all that cities afford them.
Athens is a prime millennial magnet – because of the university of course, but also for the mix of culture, entertainment, nightlife, sports and recreation opportunities, plus a thriving downtown and affordable housing options. In 2012, the website 24/7 Wall St. named it No. 1 on a list of "The Ten Best Cities for Millennials."
In Alpharetta, the new Avalon community is super-wired, just the way millennials like it; Atlanta's Ponce City Market is being built to appeal to companies and businesses that need to attract this group to their workforce. The Atlanta BeltLine speaks to millennials' desire for accessible connectivity, community and activity.
The Metro Atlanta Chamber of Commerce is announcing a new marketing campaign in the first quarter of this year to position Atlanta as a hub of innovation – aimed squarely at millennials.
The region has always been a magnet for ambitious, well-educated young people; it must continue to lure them and give them reason to stay, to be part of the innovation culture that will cure diseases, improve lives and address the global problems that still need attention.
In addition to those pesky little reminders of our own mortality that seem to be coming more frequently these days (hello, AARP), baby boomers have had to face the fact that we didn't end war, poverty and racism for all time; there is still plenty of work to do.
Maybe millennials won't find all the answers, either. They will likely be followed by another generation with an even cuter name that won't want to hear millennial war stories; but before that happens, there's a lot of time for progress. I think they're up for the challenge.