Showtime at the Buckhead Coalition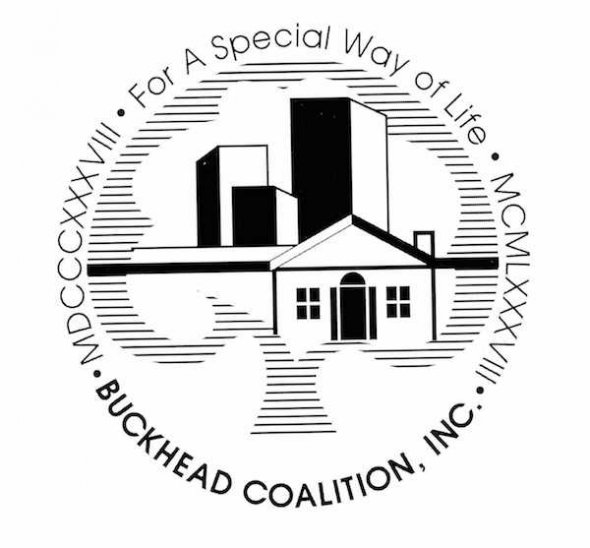 If Ted Turner and Sam Massell had the time or inclination, they could take their hit show on the road. The two brought the house down at the Jan. 28, 2015, annual meeting of the Buckhead Coalition, the high-powered organization of business and civic leaders.
In what was billed as a "Keynote Conversation," Massell, founder and president of the coalition and a former Atlanta mayor, played the straight man as he asked questions of Turner – business innovator, philanthropist and chairman of Turner Enterprises Inc.
"What drives you to continue working?" Massell asked. "Why don't you retire and just sit on the beach somewhere?"
"You get sunburned if you sit on the beach," Turner said, then elaborated. "Work to me never was work. It was part of the adventure of life and I was pretty good at it, so I stuck with it."
Massell: "What can we expect from you in the future?"
Turner: "Not a whole lot." He reminded the audience that when he was running the Braves and his TV empire, he put in a full day at CNN, then went to the ballpark every night. "For 20 years, I lived in my office."
And, he joked, "If you're jealous of my billions, there's not too much left anymore … but if you're careful, you can get by on a billion dollars." He said "the disastrous merger with Time-Warner" and AOL in 2001 claimed 80 percent of his fortune.
Massell asked about Turner's interest in alternative energy and mentioned solar panels, wondering if they could be made more attractive. "They look pretty good to me," Turner said, and suggested that all parking lots and highways should be covered with solar panels.
Turner's one-billion-dollar cash gift to the United Nations, Massell noted, made him the largest individual donor in the history of philanthropy.
"I didn't even know that," Turner responded. "Who's second?"
Massell wrapped up by asking if Turner would be interested in an invitation to join the coalition; such invitations are notoriously hard to come by. "I'd need to know more about it," Turner said. Massell said they might need to have a private chat.
It was the best live theater Buckhead has seen for quite a while and earned interviewer and interviewee a standing ovation.
– Susan Percy