Neely Young: Arkansas Bound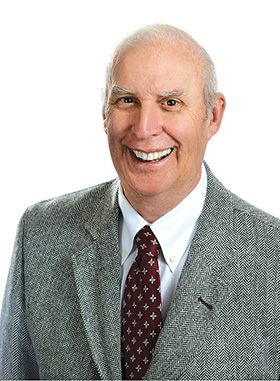 "Back when I first started in healthcare, in the 1970s, costs were out of control, insurance companies had major cost increases every year, and our emergency rooms were packed with people without insurance who could not afford to pay," says Warren Gordon, a retired human resources executive with a major not-for-profit hospital in Metro Atlanta. "It was a mess. Now today in 2015, nothing has changed."
The Affordable Care Act (ACA) was supposed to change all of that by providing federal money to help with indigent expenses for safety-net hospitals like Memorial University Medical Center in Savannah and Grady in Atlanta.
Georgia opted out of the ACA's Medicaid requirements because the federal government agreed to pay a major part of the Medicaid expense increases for only a few years. Later, states would have to pick up the balance. This balance would amount to billions of dollars and would blow a hole in our state budgets that would have to be filled by higher taxes.
The refusal to buy into the federal plan has resulted in a loss of $2.9 billion in federal funds and decreasing reimbursements to Georgia hospitals from Medicaid and Medicare. Because Georgia opted out, the Affordable Care Act now pays just 87 cents on the dollar, and Medicare a little better.
These reductions in funding coupled with increasing costs for caring for the uninsured have resulted in the closing of five Georgia hospitals, and more could be on the horizon. The Georgia Department of Community Health estimates that 42 percent of Georgia's 135 hospitals finished 2013 in the red. For rural safety-net hospitals, the figure totaled 60 percent. So there will be more hospital closings and consolidations in the future.
One other aspect of this dilemma is that most hospitals are their community's largest employer. So a hospital closing will only add to the unemployment rolls in Georgia, which has one of the highest unemployment rates in the country – 7.2 percent in November 2014, compared to the national unemployment rate of 5.8 percent. Only Washington, D.C. (7.4 percent), Mississippi (7.3 percent) and Puerto Rico (14 percent) were worse.
To combat the situation, many rural and community hospitals are joining networks and creating alliances with larger regional hospitals that can help with funding and create economies of scale they previously didn't have. But there are no guarantees that there will not be more hospital closings in the future, as Medicare and Medicaid funding continues to decrease in the years ahead.
However, another state, Arkansas, might provide a way out of the dilemma. The state opted out of the ACA's Medicaid portion – at first. The governor there realized that with his Republican-controlled legislature, it would be difficult to convince lawmakers to support the Obamacare expansion.
Arkansas worked out a compromise and received a waiver from the federal program. Called the Private Option, the plan allows low-income people to use federal subsidies to buy insurance.
This program keeps the federal expansion off the state books and has allowed private insurance companies to sign up an estimated 200,000 low-income Arkansans. Public hospitals there can now admit more low-income people and be paid with private health insurance, and the state doesn't take any risks by having to expand its Medicaid program.
This compromise is not perfect, and many of Georgia's Republican legislators have vowed to reject the Affordable Care Act's Medicaid requirements no matter what. But Georgia could take the best parts of Arkansas's Private Option compromise and modify them to make them acceptable to our legislature and governor.
The state could shift the management to the insurance companies and keep Georgia from picking up the tab when the federal government reduces its share of the costs. This action would help hospitals return to the black financially.
Using the private option could help prevent more hospital closings and give an estimated 2 million uninsured Georgians access to private health insurance.
It's a solution worth looking at for the betterment of our safety-net hospital system and for the benefit of all Georgians.