Business Casual: In Sadness And Solidarity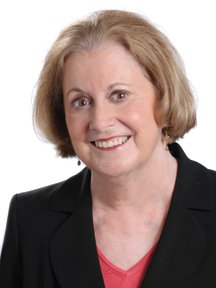 It seems cruelly ironic when people come to harm in the course of going about their everyday lives – whether it's an accident caused by a drunk driver, a weather emergency or a senseless act of violence and terrorism that makes your heart stop – like the massacre at the Paris office of the magazine Charlie Hebdo.
Apart from the fear, the outrage and the horror, the circumstances of that one hit home with a lot of people who may never have entered a publication office but who understand the ritual of going into a workplace every day, interacting with colleagues, maybe grousing about a commute, grabbing a cup of coffee and getting down to business – whatever that business happens to be. It's not something anyone expects to die for.
It was the detail of the victims being slaughtered during an editorial meeting that personalized this horrendous event for me. I've spent a career attending such meetings but have never known what it is like to experience, in such a venue, what must have been an escalating terror and sense of helplessness on the part of those killed.
An editorial meeting is a work meeting, similar, I suspect, to other kinds of office meetings but with different subject matter. Such a meeting is supposed to be an occasion for planning, discussing, evaluating, assigning – maybe a little good-natured disagreement and certainly some irreverent joking.
But it's typically a gathering of people who care deeply about what they do and how well they do it. There might be bad coffee and gum wrappers and lunch remains, but there is a reassuring sense of teamwork and common purpose.
The idea of that familiar milieu overlaid with bloodshed and violence is tough for me to get past. I don't believe I am alone.
I have read with sadness accounts of the deaths of brave reporters covering wars and epidemics and natural disasters, and I have made myself watch video of the beheadings of martyred journalists in Syria. But it would be presumptuous to say I identify with them. To do so would be to claim a valor that is not required of someone who writes about business and politics in safety and comfort.
But ordinary folk – in this case, journalists and cartoonists – gathered at their office to do their jobs: That I can identify with.
Those deaths, of course, were no more tragic than any others that occurred on that or any other day: the Parisian police officer who was shot some distance from the massacre or the grocery shoppers who were killed in the aftermath or certainly not the hostages who lost their lives. My personal reaction does not determine the "tragedy rating" accorded the loss of any particular life.
But occasionally, out of all the sad possibilities, something reaches out and touches us in a personal way – perhaps the tendency prevents us from becoming inured to the senseless things that happen in the world; it won't allow us to retreat too comfortably into the ordinariness of our daily lives. It's a grim reminder that there is really no place to hide.
Surely those killed in Paris were absorbed, as we all are, in the large and small endeavors of daily living: work meetings to attend, children to be picked up at school, dental appointments to be kept, bills to be paid, mortality to be faced.
The killings prompted a tremendous outpouring of unity, empathy and resolve as people around the world, wanting and needing to do something, participated in vigils, marches or other tributes, many holding "Je Suis Charlie" signs aloft. More than a million marchers, including heads of state, walked in solidarity through the streets of Paris.
I was particularly moved by the determination of the remaining staff of Charlie Hebdo to produce the next issue of the magazine on time, which they did, with a larger-than-usual press run. I understand and celebrate that effort.
I wish I could have helped them, but of course I could not. So what I did do in the days immediately following the tragedy was meet three journalistic deadlines of my own, hoping, somehow, that doing so would matter in the larger scheme of things. And I hugged my loved ones extra-hard.