Transportation on the Ballot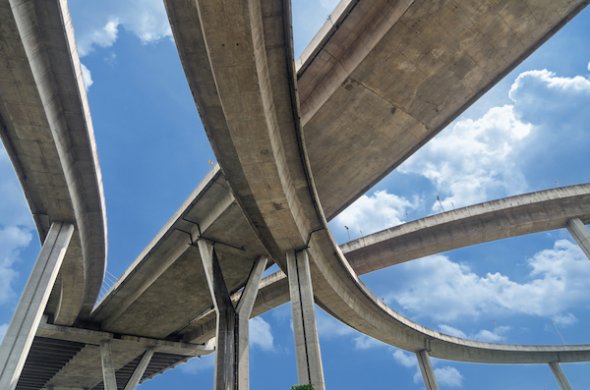 Certainly a large share of the national and local focus is on whether Georgia will go blue or stay red come election day, Nov. 4. But for many communities, there is also a lot of transportation money at stake.
Georgia has no secure, reliable source of transportation funding, and, in fact, spends less on transportation than almost any other state in the country. To address the need for transportation money, communities have put forth local tax referenda to help leverage federal dollars, which make up the majority of our transportation funding.
Even this method may not pay the dividends community leaders hope. With Metro Atlanta the poster child for sprawl and auto dependency, the U.S. Department of Transportation is increasingly reluctant to match local funds for widening roads without transit or alternative choices being made available. But roadwork is all that some of the northern counties are offering voters next week.
Forsyth County, the fastest-growing county in the state, is gridlocked in the south end. On Tuesday, voters will be asked to approve a $200-million bond to widen southern roads and match Georgia DOT dollars to improve interchanges at Georgia 400. Those opposed to passing the bond have put forth no alternative to address traffic needs other than halting what many call "irresponsible growth."
The seal-the-border mentality is also prevalent in Cobb, which is asking voters to continue its Special Purpose Local Option Sales Tax (SPLOST) to widen roads and improve Interstate 75 interchanges, again. The SPLOST would raise $750 million over six years, with $287 million slotted for transportation projects. Cobb leaders originally wanted to include funding for Bus Rapid Transit, but conservatives railed against it and lobbied successfully to remove it.
Habersham, a North Georgia county outside the metro area, is asking voters to approve their first SPLOST. Expected to raise $37 million for transportation, hospital improvements, water and sewer services, and recreational facilities, leaders note they are one of only a half-dozen counties left in Georgia without a SPLOST revenue source, and that the county can no longer keep up without it.
On the south side of Atlanta, Clayton County, which had to shutter its bus service in 2010, is asking voters for a penny tax to join MARTA – with bus service and possibly a rail line. It's a safe bet the feds will like this project, which will reconnect stranded students, seniors and working people with medical services, higher ed and employment centers.
Looking ahead to 2015, the city of Atlanta is planning to put a $250-million bond before voters in March to address a backlog of infrastructure needs. The state has approved $130 million in bond sales and $81 million in fuel funds to create a new "spaghetti junction" at I-285 and Georgia 400; the Perimeter Community Improvement Districts also kicked in a $10-million bond for the billion-dollar project.
The 2012 T-SPLOST was lambasted as a boondoggle, but without regional coordination, especially in the north-metro counties, we have all decreased our chances for federal funding, which may shift growth south. We'll see what happens
For more on transportation, see Georgia Trend's September 2014 column, "Rethinking Transportation," and look for more transportation coverage in our upcoming January 2015 issue.
– Ben Young