Neely Young: Wishful Thinking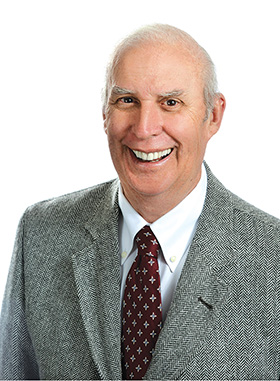 We are just a few months away from the 2015 state legislative session, and while it is unusual in today's conflict-style government system for leaders to share ideas and come up with a workable plan of action, it can happen. Here are three important ideas for them to consider.
The first concerns changes to the Georgia Power Advanced Solar Initiative that aims to encourage economic growth by increasing solar capacity and solar power usage. Approved by the Georgia Public Service Commission in 2012, the solar power purchase program contracts with both existing businesses wishing to add solar panels to their facilities and also with larger solar developers to create photovoltaic solar arrays like the ones found in Social Circle. The goal is to encourage more solar power without any upward pressure on rates for Georgia Power customers.
In the long run, this will be hard to accomplish. Georgia Power is, after all, a business, and when they agree to make an investment they should be able to make a return. It doesn't have to be a large return, but a reasonable return on any investment is a normal way of doing business.
Solar power is not cheap and easy. The sun is free to all, but the equipment for harvesting solar power has a life of only around 25 years. It has to be replaced, so there is a major cost factor that has to be addressed. While the power company is not asking for this and everyone is happy with the current arrangement, this issue could raise its head in the future.
The second recommendation concerns transportation. There is a joint House-Senate commission studying how to raise money for road improvements and new road development after the Tranportation Special Purpose Local Option Sales Tax (T-SPLOST) defeat in 2012. Georgia needs new tax dollars to meet these demands. Without new funding, the state will fall further behind in the maintenance of bridges and roads. It's a safety issue as well as an economic necessity.
Why not charge an additional percentage tax to out-of-state users of gas in Georgia? Technology should be able to identify those pumping gas who are not Georgia citizens. When you go to the gas station, the pump computer asks for your zip code. If the zip code is out of state, the pump should be able to add an additional percentage to the total cost. We should ask those who are using our streets and bridges, but not living in our communities, to pay an additional share of the upkeep.
Third, recognize that the Illegal Immigration Reform and Enforcement Act of 2011, which is considered by many as one of the harshest in the nation, has not worked well and has placed an undue burden on businesses in our state. It may end up having the same fate as Prohibition in the 1920s.
Prohibition laws were passed to prevent the sale of alcohol and were ignored by the vast majority of Americans. When people perceive a law as unworkable, they usually vote to do away with the measure. Right now, though, our legislature doesn't appear to have the political will for that.
The word "amnesty" is a hot potato for local politicians. The word "pardon" is safer and could be used instead. One solution would be to grant a pardon to companies that use undocumented workers to produce goods and services in our state.
The Georgia Constitution of 1868, Article IV, Section 2 states: "The Governor may have power to grant reprieves and pardons, commute penalties and remit any part of a sentence for all offences against the state, except impeachment." An 1871 legal ruling in Dominick vs. Bowdoin upheld the power.
Instead of going through the painful process of repealing the laws already on our books, a pardon would serve the same purpose. It would make it safe for businesses to hire people who are important to the economic wellbeing of our state.
The word "may" instead of "shall" in the wording of the state Constitution has great meaning. "May" means the governor has a choice. So this wish probably will not happen. But it needs to be studied, just like the other recommendations on our wish list.
Transportation funding, power generation and maintaining a strong workforce are major issues for Georgia's future. Solutions need to happen sooner, rather than later. Can our legislature come together to find solutions? We shall see.