Business Casual: When Violence Comes Close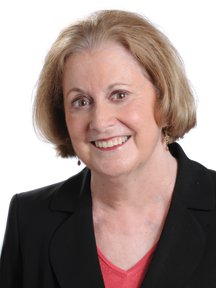 It took me a while to realize that the two black eyes on a woman I worked with many years ago weren't really the result of the sudden stop in her car that caused her to hit her head against the steering wheel.
Maybe it was because she made such a joke about her driving and laughed about efforts to conceal her bruises; she talked about needing a palette knife to apply the makeup around her eyes. I took her at her word.
Besides, I'd met her husband. He was a little boorish, but didn't come across as someone given to violence.
It was after they were divorced and long after I had lost contact with the woman that someone told me how the black eyes came about. Mixed in with my surprise and regret, if I'm honest, was a bit of relief that I hadn't known.
Some years later, a young girl in our neighborhood who used to play with my daughter knocked on the door one Sunday afternoon to say goodbye and tell us that she and her mother and younger brother were taking advantage of her father's out-of-town trip to leave. He was an abuser, and they had been planning their escape for weeks.
Again, I was caught by surprise. I didn't care for the dad. He was perennially unsmiling and disapproving, but it had not occurred to me that he was anything more sinister. His wife was pleasant and warm but clearly submissive to her husband. I didn't feel much of a connection.
I walked with my young neighbor to her house in time to see the last box being loaded into a U-Haul by friends who had been enlisted to help. I hugged her mom and told her how sorry I was that I hadn't known or offered help and rather awkwardly asked if she needed any money.
No, she had family who would help, she said. She wanted me to know that she had tried to persuade her husband to go to counseling – as had others in their church – but he refused.
Both instances of violence involving someone I knew have left me wondering, long after the fact, if I should have been a little more alert to signals that were probably there but that I failed to pick up. Did I honestly not notice, or did I not want to notice?
By now, even the most clueless among us is aware that violence is a part of way too many women's lives, and that the victims are often ashamed of being victimized.
The recent instances of domestic violence that ended the NFL career of Baltimore Raven Ray Rice have forced this topic to the forefront of the national consciousness. If you haven't seen the video of the man punching his then-fiancée, now-wife in an elevator and then dragging her out, it can only be because you have made an effort not to.
There has been predictable and appropriate outrage – from the public, NFL officials and even from other players, who apparently don't like to criticize one another.
Of course, this isn't the only example of physical abuse of late, but it does seem to indicate that we may finally be entering an era of serious consequences for violent acts.
(I'm not going to bother asking why the initial video of Rice "only" dragging his fiancée from the elevator resulted in a paltry two-game suspension. Did officials imagine that the woman had slipped on a banana peel and her good-citizen boyfriend was merely helping her to safety?)
Still, I believe the move away from slap-on-the-wrist punishment has started, and it is a welcome one. It is what people in power must do to try to bring an end to such incidents.
Meanwhile, the question I am still wrestling with is, what do the rest of us need to do? Being close to a violent situation, even if you are not yourself the victim, is scary – and it always prompts the question, "Could that be me?"
All these years later, I don't really believe I could have prevented the violence that was going on in my colleague's and neighbor's houses had I known about it, but I wish I hadn't been so content not to know.