Business Casual: Falling Back, Gladly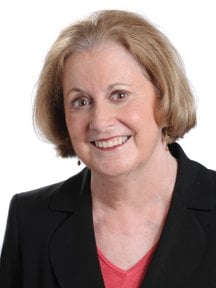 Hello, October. A hearty welcome to Real Fall – much better than the Faux Fall that starts officially on the first University of Georgia football Saturday but can still feel tired and sticky.
Glad to have this best-of-all months back. I love its jam-packed schedule, its energy and its cool, slightly crisp mornings likely to be followed by turn-the-AC-back-on-right-this-minute afternoons.
Except for the tomatoes and the peaches it brings, summer generally overstays its welcome. For me, both the season and the state of mind begin the first time somebody asks, "Is it hot enough for you?" and go on way too long.
This past summer was particularly contentious, bringing distressing news from all corners of the globe: Gaza, the Ukraine, Iraq, Afghanistan, Africa, Ferguson, Mo., and the border we share with Mexico. The steady soundtrack of annoying political ads (sadly, we are not quite done with those yet) was hardly soothing.
Too often the summer season turns people cranky. Pets, too. At my house, the resident felines hold me personally responsible for the lingering heat and amp up their regular "now I want to go out, now I want to come back in, now I want to go out again" routine.
Things typically get worse – the weather, of course, but also sinus colds, electric bills, mosquitoes, weeds, backyard tomato crop predators, poison ivy, ants – or, in some cases, disappear entirely like enthusiasm for exercise.
Not to disparage the traditional vaunted summertime pleasures – a trip to the beach, a nice steak cooked outside on the grill, a dip in the pool, a favorite cool beverage on the patio – but they work just as well when it's not full-on summer.
Fall in our part of the country is hardly an L.L. Bean catalog experience. There is not nearly as much corduroy and tweed. To sit by a roaring fire in a thick wool sweater is to invite heatstroke.
Here the leaves don't swirl in golden arcs so much as simply drop to the ground, turn brown and demand to be raked. There's very little in the way of frost on the pumpkin or hot-chocolate-worthy afternoons ushering in the first snowfall.
But in a Georgia fall, there is unmistakable vitality and optimism. It has always come across as a hopeful time to me, a season of beginnings, much more so than January and the new calendar year it brings. Things seem possible in the fall that did not seem so in the heat of the summer.
The start-of-school-year anxiety that characterizes August and early September has mellowed by October to something resembling a comfortable routine.
By October, I have made peace with the Halloween decorations that have been on display since July and am looking forward to the young princesses and superheroes who will show up on my doorstep at month's end looking for candy.
The rituals of fall are as rewarding as they are enduring. One of my favorites is the first batch of chili and the good-natured squabbles over whether it really needs just a little more cayenne. And the requisite skillet of cornbread that elevates a simple supper to fine dining.
A trip to a pumpkin patch or a drive to North Georgia to admire the leaves and load up on apples can work pretty well, too, ritual-wise.
If you like sports, it doesn't get much better than October. You're in fan heaven. And even if you don't see it that way, surely somewhere there is a Saturday morning kid soccer game, a Saturday afternoon college football match-up or a Sunday NFL contest that will get you out. (You can at least show up for the tailgating.)
October for me is over-ambitious to-do lists: bake pies, clean out closets, have furnace checked, get chimney cleaned, become better person, restart exercise program.
It is a great month for weddings, for get-togethers with friends whose summer schedules could never be reconciled and for family gatherings.
October is the centerpiece of fall, gone much too soon and giving way to November, a month that has pretty much lost its own identity and, except for Thanksgiving, seems to exist simply as a prelude to the holidays.
I've experienced Octobers in other places – California and Florida among them – but I will take a Georgia autumn any year.