Neely Young: Proud To Be Number One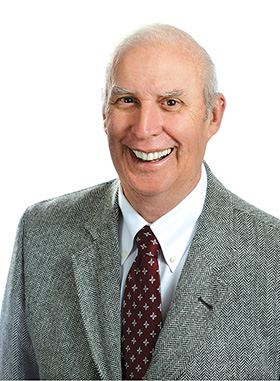 Site Selection magazine named Georgia No. 1 in the nation for its business climate and No. 1 for its competitiveness among the states. Our state beat out last year's winner, Texas, for the award.
Sadly, what should have been a point of pride became a political football, because the honor was announced during the Republican and Democratic primaries earlier this year. Gov. Nathan Deal made the announcement and was attacked by his opponents for having "bought" the recognition by placing ads in the publication.
Some claimed that Site Selection had endorsed Deal for governor. The magazine was panned in some media outlets as an insignificant publication that was unknown in the state and had little influence. What a circus!
Facts somehow get left in the dust during political campaigns. Site Selection is a niche magazine that is read by top national executives whose job is to decide where a company might relocate or expand an existing plant or facility. These people help facilitate big moves similar to the NCR relocation to Gwinnett County or help locate a manufacturing operation like the Kia plant that opened in West Point.
Site Selection has a national circulation of 48,197, and while that might sound like a small publication, it has tremendous influence because the readership is made up of CEOs, corporate real estate executives and others who decide how a national company will expand into another state.
For the publication to recognize Georgia as the No. 1 state in the nation for its favorable business climate is a big deal. The selection was based on specialized mathematical criteria taken from actual surveys of specific plant and company relocations and was based in part on information submitted from many of these companies.
According to the magazine's editor-in-chief, Mark Arend, they use 10 different methodologies to determine the ranking, and these are clearly outlined in the story.
Every state in the union advertises in the publication, but that fact has no bearing on the ranking or other editorial decisions.
And, as pointed out by Arend, the ranking had nothing to do with endorsing any candidate for governor. Arend reports that politics "has no bearing on how locations perform in our objective measures of economic development success."
Since the primary election, CNBC also picked Georgia as No. 1 in economic development in similar categories as Site Selection magazine. Yet because the primary election is now over, the selection caused hardly a ripple in media outlets.
It's sad that Site Selection, a highly respected national magazine, was dragged in the mud, just because it said something nice about our state.
Georgia has always had the bones to make it recognized as a special place for relocation of manufacturing plants from other states. Our river system is the envy of the Southeast. Alabama and Florida want our water, and we have been in a water war for many years with these neighbors.
Transportation is Georgia's strong suit, and our ports on the coast in Savannah and Brunswick are some of the busiest in the nation. Hartsfield-Jackson Atlanta International Airport is the busiest in the entire world. Our utility rates are some of the lowest in the nation, and we have a large educated workforce, solid job growth and a rebounding housing market.
Our college and university system is internationally recognized, and the Technical College System of Georgia's Quick Start program is cited by many companies as the reason they located to our state.
Any high school student in Georgia with a 3.7 GPA could attend college tuition-free through our HOPE scholarship program. These and other factors support our No. 1 ranking in many categories of economic development.
When any media source recognizes Georgia in a positive fashion, it is a good thing. Economic development should never be political when there are so many important issues to be addressed.
Republicans, Democrats, Libertarians and any other political party members should applaud when it comes to honest economic development efforts. We should be proud of being named No. 1!