Fast-tracking Apps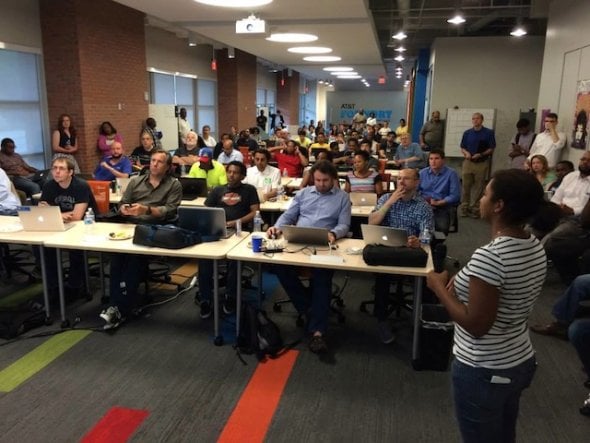 AT&T is not the only business using its new Midtown Foundry to develop fast-tracking apps that can help make our lives more convenient. By hosting Hackathons, the company is opening up its facility and resources to developers who are looking to fast-track their own apps.
Hackathons at AT&T are 24-hour coding challenges. Participants form teams to brainstorm and develop a mobile app and working prototype that they present to judges – prizes and food are essential ingredients of the events.
he most recent Hackathon in June 2014 focused on home automation and solutions for people with disabilities – and drew more than 100 participants.
Award-winners at that event included a hub that allows for the automation of home devices such as Nest thermostats from a single web page and an app with sonar to detect objects to help people with visual impairments know when they are approaching an object.
Learn more about AT&T's next Atlanta Hackathon – Public Safety – scheduled for Oct. 17, 2014.
To learn more about the work AT&T's doing at their Atlanta Foundry, check out this month's feature story, "Not Your Ma's Bell.
– Karen Kirkpatrick Kennedy
Pictured: Participants in the June 2014 Hackathon at AT&T's Atlanta Foundry.
Image Courtesy of AT&T