Business Casual: Summer Games And Fans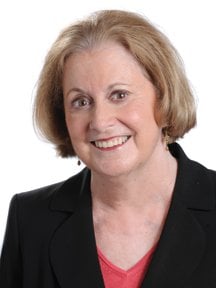 If a warm summer morning and a sweet-smelling grassy field of young athletes wearing brand new jerseys and caps, holding onto their gloves and checking out their teammates doesn't get your blood flowing, then open another bag of Tostitos, head to the couch and find a Law And Order rerun to watch.
Saturday morning in Decatur, folks, and it's Tiny T-Ball opening day. The field is covered with small versions of Mets, Red Sox, Yankees and other major leaguers, 3 and 4 years old, ready to learn the basics of our national pastime.
There are moms, dads, siblings, grandparents and a couple of unattached baseball enthusiasts, lured by the prospect of watching a new generation fall in love with the game. There are water bottles aplenty and piles of balls and bats.
At the edge of the field, a coach is squatting down, level with his players, telling the young men and women they will learn how to hit, throw and field, but mainly they will have fun. The goal is to have more fun than any other team in the league.
It all sounds pretty good to the ballplayers and their fans.
Me, I'm there to watch some baseball, but mainly to watch my grandson and his teammates. I am loving every minute, even as I wish his grandfather, the old second baseman, could be there to see him wearing his stirrups for the first time and help him break in his glove.
I actually learned the spectating grandma ropes last spring during soccer season. I knew enough to let the coaches coach, to cheer all the players' efforts and to refrain from running onto the field with a first aid kit if my favorite athlete fell down. I paid close attention to the unwritten rules so I wouldn't embarrass anybody.
I loved the whole spectacle, but especially the little girls who added tutus to their soccer ensembles and the one-size-for-everyone T-shirts that hit some of the players well below their knees.
It's just fun.
No worries now. You will not suffer, from me, any labored contrasts to all that professional-level sports have become, or rhapsodic ramblings about the purity of the game at this first level or the innocence of the young players. I leave that to others.
I'm not a student of sports, I'm just a fan. I'm not particularly knowledgeable about any sport. Because I am fascinated by words and have a decent memory for names and facts, I have managed to pick up a little sports lingo and can name a few players and recite a few highlights. But there is no depth, just a smattering of information.
For me, it's always been SEC football first and foremost, followed by major league baseball. After that, the occasional soccer matchup, maybe a basketball game if there's nothing else going on.
What I really love is the whole sports experience: the game, sure, but also the crowd, the rituals, the mood in the stadium or the gym or on the field, the interaction among fans – sometimes sweet, sometimes funny, sometimes neither.
At an Auburn-Mississippi game at Jordan-Hare Stadium a few years ago, just before kickoff, the stadium announcer said, "And now I ask everyone to rise and join in a moment of silence for the Civil Rights pioneer Rosa Parks, who died this week." And 90,000-plus SEC fans stood in her honor.
Back in 1995, at the last home game in San-ford Stadium before it would become a temporary Olympic soccer venue, I was one of several thousand fans who carried out a souvenir sprig from the original hedges that were to be removed and replaced.
At a Mariners game in Seattle, I heard two elderly ladies behind me turn the air blue with advice to the home team, which was not performing up to their expectations. At the old Shea Stadium I got a nod from a super-partisan Mets fan who nonetheless appreciated a fine defensive play the Braves' Brian Jordan made to get an out.
In the upper-upper deck of Yankee Stadium, I saw a rowdy group of homers giving grief to a visiting church group, which wasn't pretty.
I've had my share of beer spilled on me, seen a few fans escorted out of sporting events by security, endured way too many "waves," but generally have had a fine time being a fan.
I'm thinking it might all have been just a warm-up for this year's Tiny T-Ball season.