Neely Young: Kiss My Grits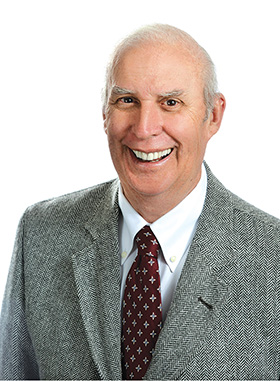 Al Roker and Jon Stewart can "Kiss My Grits." Both had a great time trashing our state over the Snow Jam in January. Atlanta and its suburban areas were hit by a devastating ice storm that jammed roads with large tractor-trailer trucks, school buses and automobiles. But they picked the wrong straw men to do their snark reporting.
They said that the mayor of Atlanta and the governor of Georgia were at fault because they were not prepared. Most who know better agree it was not any one person's fault. "The fault, dear Brutus, is not in the stars, but in ourselves," to quote Julius Caesar. We have had similar issues in many other years, and even on good weather days the highways of Atlanta are jammed with tractor trailers and cars. Snow Jam 2014 proved that Georgia needs new road-building efforts to protect us from situations that place us in danger.
In the recent past, the citizens of Georgia have rejected not one, but two proposals that could have taken many of the large trucks off interstates 75, 85, 20 and 285 around Atlanta. The first rejected solution was the 2002 Northern Arc that came from former Gov. Roy Barnes; the second was the T-SPLOST, the Special Purpose Local Option Sales Tax vote held in 2012.
Both road-building projects could have routed an estimated 200,000 cars and tractor-trailer rigs away from Atlanta highways. They were rejected in part because the projects were perceived to be designed just for the city of Atlanta. Georgians in Gwinnett County and other places like Savannah, Valdosta and Dalton do not want to pay taxes that will go to fix a problem just in Atlanta.
Yet that perception is not true. Daily traffic snarls in Atlanta are a problem for the whole state. Almost every citizen of Georgia has to drive through Atlanta at some point, and when they come through the area, especially in the late afternoon, they take their life into their own hands. That's because being in Atlanta traffic is very dangerous indeed. It's a public safety issue – one that was only highlighted by Snow Jam 2014, not caused by it.
The Northern Arc was an east-west connector that would have diverted thousands of large trucks from North Georgia carpet mills on I-75 away from Atlanta. The highway would have started in Cartersville and ended at Highway 316 in Gwinnett County. It was rejected in part because citizens along the proposed route organized a successful public relations effort to stop the project.
The next solution to Georgia's traffic situation was a little-known project buried in the T-SPLOST vote held in 2012. To help divert truck traffic coming across I-16 from the ports in Savannah and Brunswick, a road would have connected with Highway 441 at Dublin. It would flow northwest from that city through Milledgeville up to I-20 at Madison, where truck traffic could then go east to Augusta. The same road would continue north around Athens and up to I-85 many miles east of Atlanta, where the rigs could continue their journey north. While the region surrounding Augusta and Dublin passed the T-SPLOST and is moving forward with widening 441 within those counties, the road goes through several regions that did not.
A second road was proposed that would start south of Macon to take truck traffic west through Thomaston, north to Warm Springs and connect with Highway 27, then meet I-20 at Bremen. Truck traffic could continue west or go north on Highway 27 to Rome and then continue west or north to Chattanooga, Tenn.
The T-SPLOST was defeated by a large margin in most of the state because it was presented as a massive road-building project that pitted region against region, county against county and city against city. This kind of thinking doomed the T-SPLOST.
Both the Northern Arc and the two traffic diversion projects from I-16 south of Macon deserve a second look by our governor and the Georgia legislature. A constitutional amendment to fund this and similar road-building projects should be presented and promoted as public safety solutions for all citizens of the state. This would avoid the mistake of pitting region against region.
We don't need an ice storm to sell voters on a good reason to vote "Yes" for a statewide transportation plan. Public safety, and public safety only, should be the reason. The legislature should and must act to protect all citizens of our great state.