Neely Young: Wishing And Hoping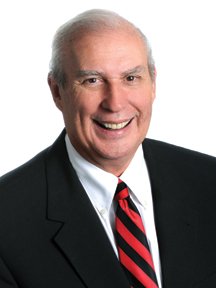 Here is one man's wish list for the 2014 General Assembly.
The state's refusal to participate in the Medicaid mandate of the Affordable Care Act has produced some unintended consequences. Medicaid reimbursement provides a large part of the income needed to run Georgia's charity, not-for-profit hospitals. The decision not to take part means an 85 percent reduction in federal dollars that have been used in the past to take care of noninsured patients, and hospitals across our state are bracing for massive income reductions amounting to millions of dollars.
This is money to take care of people who can't pay for services; under federal law the hospitals have to take and treat the patients. Grady Hospital, for example, will see a reduction of $45 million; Memorial Hospital in Savannah and other not-for-profits will also lose millions. While the Affordable Care Act at this point is a disaster, we should not let the law punish our own hospital system.
Transportation took a hard hit to the chin in 2012 when voters in most of the state rejected the T-SPLOST to raise taxes for road improvements and new road projects. Isn't it time to revisit this issue and institute a statewide vote to raise a one-cent fuel assessment to fix our future needs?
Notice I avoided the term "tax." If voters could be persuaded that it is in their best interests, they would approve of increasing taxes, as shown by the many approvals of local option sales tax proposals in many Georgia counties, including in Tea Party strongholds such as Cobb and Gwinnett counties.
I make an annual request that we increase the high school dropout age requirement from 16 to 18 years of age. Unlike in most states, kids in Georgia can leave high school at 16. Many enter the world with no job training or pros-pects. Many turn to drugs and wind up in our prison system, where the state takes care of them to the tune of up to $90,000 a year. The 16-year requirement was set in the 1800s, when children could leave school to work in the fields.
This part of our education system is outdated, so why not increase the dropout age to 18? If they have to wait another two years, these kids could mature and actually finish with a high school degree!
The legislature was presented last year with a document prepared by the Essential Economy Council headed up by former State Senators Sam Zamarripa and Dan Moody. The group studied industry sectors including agriculture, restaurants and hospitality, construction and landscaping, distribution and logistics, building maintenance, personal care and assisted living. Employment in these areas makes up 20 percent of the documented workforce and 12 percent of Georgia's gross domestic product (GDP).
The Essential Economy Council is not a GOP or Democratic, conservative or liberal organization, but one that is concerned with the future of Georgia's overall workforce. It would be great if the Georgia legislature would study the report and make changes to the anti-immigration law that passed a few years ago and is hurting business and other employers in Georgia.
One of the most odious parts of Georgia's anti-immigration law is the 17-page "Vendor Application," demanding that a head of a company prove he or she is not an illegal alien. If you are doing business with a Georgia city or county, the document demands to see proof by making you, as head of your company, send your birth certificate, passport, driver's license, a copy of your business license and your LLC number, and it asks for your social security number.
If you do not comply, payment on your invoice will be refused. This Vendor Application is a paperwork landslide, and most cities and counties do not have staff to handle the forms. This is one small part of the law, but it proves the entire anti-immigration bill should be repealed.
Lastly, let's hope the 2014 session doesn't get bogged down with anti-abortion, gun rights and other highly inflammable proposed legislation that make big headlines but usually die in committee, where cooler heads prevail.
There are some in the General Assembly who would like to secede from the Union. But if we did, where would all the military bases go? It's because of them that Georgia's economy has been able to move a little out of the Great Recession, though our state still has a long way to go. Economic development is still the main priority for the state, and it should remain so.