Neely Young: Thoughts For The Season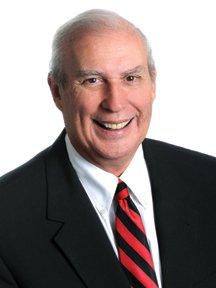 Each December I present to our readers a Christmas column made up of old sayings, quotes and quips. Some are from famous people like Jesus or Winston Churchill, while others are some I hear from friends and family.
They all show a bit of truth, wit or whimsy and should bring a smile to your face.
A wise sage compared human life to the flight of a bird: "The human being starts from nowhere and arrives at nowhere. However, his flight is superb!"
"A man who tells you how much he's worth, ain't worth much." – Former Gov. Roy Barnes, quoting his father.
I've learned that an archer cannot hit the bull's-eye if he doesn't know where the target is.
That he who begins too much accomplishes little.
I've learned that each day provides its own gifts.
That in government it seems everyone is not a little bit crazy, but is just a little bit mad.
That "A friend loves at all times." – Proverbs 17:17
I've learned that the difference between winning and losing, success and failure is usually attitude.
That you can't climb the ladder of success with cold feet.
I've learned that Robert Frost was right: "Good fences make good neighbors."
I've learned that small-minded people make us feel small, but big people make us feel much bigger when we are with them.
That you can only have a green thumb if you make mistakes while learning to see things from the plant's point of view.
That "People elected to the legislature and journalists are there to give power to people who have no power." – Joe Mack Wilson
I've learned that there are always two "pinions" "There's the 'pinion a man has of himself, and there's the 'pinion other folks have on him." – Silas Marner by George Eliot.
I've learned that there is nothing so foolish but that it can't be found in the writing of the philosophers.
I've learned that childhood is the small town we all come from.
That "Whenever men and women straighten their backs up, they are going somewhere, because a man can't ride your back unless it is bent."– Dr. Martin Luther King Jr.
I've learned that "The world stands out on either side, no wider than the heart is wide." – Edna St. Vincent Millay
I've learned to not worry about an impossible task. Honeybees must tap a million flowers to make a half pound of honey.
I've learned: "Tell me what you love, and I will tell you who you are." – Arsène Houssaye
I've learned that sometimes strong words inspire:
"I have nothing to offer but blood, toil, tears and sweat." – Sir Winston Churchill
"Mr. Gorbachev, tear down this wall!" – President Ronald Reagan
"I am personally going to shoot that paper-hanging sonofabitch Hitler." – Gen. George S. Patton on the eve of D-Day.
I've learned that the person you converse with after the third bottle of wine is not the same person who first sat down at the table with you.
I've learned that "The pat on the back, the arm around the shoulder, the praise for what was done right and the sympathetic nod for what wasn't are as much a part of golf as life itself." – President Gerald Ford
I've learned that President Calvin Coolidge was right when discussing immigration when he said: "Whether one traces his Americanism back three centuries to the Mayflower, or three years to steerage, it is not half so important as whether his Americanism of today is real and genuine. No matter by what craft we came here, we are now all in the same boat."
Here's a good quote I found on a monument in front of a building at Williams College in Massachusetts: "Climb High, Climb Far. Your Goal the Sky, Your Aim the Star."
And I've learned that this is the truth, as written by Matthew 2,000 years ago – that Jesus said:
"Blessed are the meek: for they shall inherit the earth.
Blessed are the poor in spirit, for theirs is the kingdom of heaven.
Blessed are the merciful: for they shall obtain mercy.
Blessed are the pure in heart, for they shall see God."