50 Years And Counting
The Georgia Economic Developers Association has helped bring $23.6 billion in investment to the state in the last five years.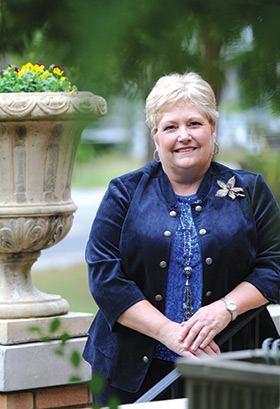 The first informal meetings of the Georgia Economic Developers Association (GEDA) in 1963 at downtown Atlanta's Top of the Mart cost $3.50 a head. That included tip, tax, dessert and dues. Today the lunch tab at the meetings is 10 times as much, and the association has grown similarly – from a handful of businessmen interested in cohesive economic development in Georgia to 790 members from every corner of the state.
GEDA was established to make sure the state's economic developers were working in concert and with the best available information to bring business to Georgia.
Today the organization has broadened its reach and made education and networking the goals for its members. They come from utility companies, banks, chambers of commerce, the Federal Reserve and regional, county and municipal economic development authorities. The idea is to make sure groups are working on the same page when it comes to courting new business.
"GEDA can drive our success or failure," says the association's chair, JoAnne Lewis, president of the Douglas-Coffee County Chamber of Commerce and executive director of the Douglas-Coffee County Industrial Authority. "If you are a part of GEDA, your voice is heard."
In the last five years, there have been 1,862 announcements totaling 123,580 jobs and $23.6 billion in capital investment in Georgia, according to GEDA.
Members have helped bring several huge economic wins to the state, including the Kia Motors plant in West Point, which began producing cars in 2010; Baxter International's bio-pharmaceutical manufacturing plant; and construction equipment giant Caterpillar. Pinewood Atlanta is developing 228 acres south of Atlanta for film, television and video game production.
Even as GEDA was seeking a more strategic and sophisticated approach to economic development, the organization's early days were largely about "dirt," says George Berry, who was commissioner of the state Department of Industry Trade and Tourism (now the Georgia Department of Economic Development) from 1983 to 1990. In those days, selecting sites, often for manufacturing plants, and orchestrating real estate transactions were the main components to bringing new business to Georgia, Berry says.
In fact, that brand of traditional economic development focused so much on luring factories that it became informally known as "smokestack chasing."
"Today it's a much more strategic process," Berry says. For instance, a company may want to know if there is fiber- optic cable on a prospective site.
Victory Gardens
Some in the economic development field have turned their energies increasingly away from pursuing jobs from other places. Instead, many researchers and policy analysts have come to favor "economic gardening," or cultivating existing local businesses and startups rather than traditional industrial recruitment. Municipalities and states throughout the South, in-cluding cities and counties in Georgia, take various approaches, including government-owned industrial parks, ex-tensive job training programs, financial incentives for outside manufacturers and promoting historical and cultural assets.
Todd Greene, vice president of community and economic development at the Federal Reserve Bank of Atlanta and chair of GEDA in 2008, says that the business has become more complex.
"Historically Georgia prospered in the '70s and '80s by promoting cheap land and cheap labor, largely by attracting industry and manufacturing from high-cost Rust Belt states," Greene said in an email. "While relative costs have remained an important component of a locality's economic development success in recruiting or retaining business, other factors have emerged as very important."
GEDA has adjusted with the times. Indeed, the association has been a leader in educating economic developers throughout the state on the changing landscape in their field.
"Over the last 50 years, the Georgia Economic Developers Association has also adapted to the newer realties by adding new programmatic areas to consider a more holistic view of economic development," Greene notes, "including establishing standing committees on workforce development, natural resources and technology."
Accordingly, GEDA trains its members to bring together site consultants, utilities, educators and investors to hammer out deals rather than simply to shop a piece of real estate and let the rest go. Companies expect this kind of courtship today, says Greene. "For example, the quality of human capital, transportation congestion and the availability of water are now significant economic development concerns," he says.
Lewis says GEDA is invaluable to practitioners outside of Metro Atlanta in particular. The organization provides training, networking and links to resources that might otherwise be out of reach for her and others from smaller agencies.
"If I wanted to seek private training it would be costly, but by participating as a group it makes it more affordable," Lewis says.
She says a local bank president traveled with her to GEDA's September annual conference in Savannah and was impressed by the professionalism and knowledge of the members assembled in the room. "He was blown away," she recalls.
Angie Gheesling, executive director for the Houston County Development Authority, first vice chair of GEDA, assumes the GEDA chairmanship in January. She agrees with Lewis that GEDA's real impact is in the networking opportunities. The events "give us an opportunity to have some one-on-one time with people that we would not have had," she says.
Conversely, GEDA needs to be "the go-to center" for powerbrokers in the state who want to make economic development happen. It is a "clearinghouse for ideas," Gheesling says.
A couple of people largely make this possible at GEDA. Though GEDA's membership is close to 800 economic development professionals throughout the state, the paid staff numbers two: Mike Pennington, president, and Can-dice Crossfield, manager of member services.
The pair run GEDA day-to-day and, with the help of the board and standing committees, host 10 events a year including a legislative luncheon, two conferences and seven regular monthly luncheons at which the board also meets. The group is education-intensive, providing sessions for members to become certified economic developers. For practitioners whose organizations cannot afford the cost of the education, GEDA provides scholarships.
GEDA helps certify more practitioners than all but one state, according to the association's website. The organization started sponsoring scholarships in 1972 and has sent 144 practitioners to Georgia Tech and the University of Oklahoma – a value of approximately $104,000. In fact, GEDA built the basic economic development curriculum with Georgia Tech.
Pennington says he sees education and support as the primary job of the organization. Members "are the ones doing the work bringing business in," he says.
"They support us through continuing education. Bringing consultants and brokers in gives us practical knowledge," Gheesling says. A big plus is the networking with those called to present to the class. "If they are culling down lists," of development sites, says Gheesling, "just seeing me that day might get me on the short list."
Job Creation
Established in 1963 as the Georgia Industrial Developers Association, GEDA changed its name to Georgia Economic Developers Association in 1993 to reflect the broader range of interests and services that it takes to promote job creation.
Though it dates its beginning to those Top of the Mart lunches 50 years ago, the seeds of GEDA are found in a small group of industrial developers that began meeting regularly over lunch in the 1950s to figure out how to replicate the success of bringing in a company such as Bell Air-craft (now Lockheed Martin) that employed thousands of Geor-gians starting during World War II.
The group created organizational documents in 1963 and had a membership of 19 state and regional organizations. It incorporated in 1975 as a 501(c)(3) organization. Since that time, Georgia's total nonfarm employment has more than doubled to nearly 4.5 million jobs, according to the U.S. Bureau of Labor Statistics. The state's overall economy, of course, vastly expanded in those years. Online data from the U.S. Depart-ment of Commerce date back only to 1997, but from then to 2012, Georgia's economy as measured by gross domestic product grew by about $100 billion, to $375 billion.
Berry says that Georgia's economic ascendance has coincided with GEDA's rise. GEDA's "history is the history of Georgia during its growth years," says Berry, who is something of a legend in Georgia economic development circles.
Due to the increasing professionalism of economic development, Georgia began luring some big businesses paying better wages than state workers were accustomed to, he says. As a result, by the early 2000s, the state's per capita income level exceeded 90 percent of the national average. That was, of course, still below the U.S. norm, but nevertheless it was a significant leap from earlier years and thus a tangible sign of economic development success, Berry says.
Economic developers often face criticism that too much is given away in tax abatement, real estate and other taxpayer-funded incentives to bring in business. The question of whether incentives pay for themselves in the long run is the subject of much debate among economists and other researchers and analysts.
GEDA's Pennington points to the profound and broad impact of major projects as a reason why incentives generally pay off. "The economic impact of a project like Kia goes so far beyond that one individual investment," he says. "When you consider the second- and third-tier suppliers that have moved to the area, the housing that was built to support a huge influx of workers, new restaurants, retail and commercial activity, the ripple effect from that project makes the investment from local and state government worth it without question."
Major financial incentives often require legislative approval or authorization from a local governing body. GEDA does not lobby state legislators but does provide grassroots information to members such as Lewis and others so they can lobby on their own behalf for tax incentives and other mechanisms to court new business.
"Members do their own lobbying," Lewis says.
Under Lewis's leadership and help from GEDA, the state and the community, Southwire, a major manufacturer of electrical wires, located a plant in her area in 2009. Premium Waters bottles 13 million cases of water a year there, she says. "My network with GEDA supported these efforts," she says.
While trophy companies locating to a region of the state remains the big goal, Lewis says GEDA supports small business.
You can't just stay in the large industrial parks, she says. "Small business is 85 percent of America."
This year GEDA held its first small business awards luncheon to focus on the importance of small business, she says.
The Workforce
Workforce development is another area of economic development that has become increasingly important. Pennington points to Quick Start, a major job training program operated through the Technical College System of Georgia, as a key to luring businesses concerned about finding trained workers in Georgia. The program provides workers trained specifically to fit the needs of a company looking to locate in the state.
For example, Quick Start is training students in biotechnology to feed workers to Baxter International, according to the state of Georgia.
Workforce training from Augusta Technical College, Au-gusta State University (now part of Georgia Regents University) and Paine College were cited as keys to the successful bid to bring Starbucks Coffee Co. to Augusta last year. The $172-million plant is set to produce ready-to-drink Starbucks products such as Via Ready Brew and Frappuccinos.
"As the economy has evolved to promote the importance of knowledge workers, increasingly companies are looking for ways to compete for talent," says former GEDA chairman Greene.
Abit Massey, president emeritus of the Georgia Poultry Federation, spoke at the recent conference. Massey served as head of the state Department of Commerce, the precursor to the Department of Industry, Trade and Tourism and now called the Department of Economic Development. He says of GEDA, "I wish I'd been smart enough to think of it."
Economic development has grown with the state's economy, he says. "When I was director of the commerce department, we had a $340,000 budget and all the employees reported to the director."
He says GEDA has taken the early work of the commerce department and chambers of commerce to bring together all parties for a cohesive bid for new business and "formalized the relationships." Georgia's growth would have happened without GEDA, "but not nearly as rapidly," he says.
The professionalism of GEDA is intense, he says. At the conference, he joked it was a good night for other economic developers in the southeast because "all the Georgia players are right here." He says economic developers are fortunate in terms of where they live and the help they get from GEDA.
"Georgia is such a good place to live and a good place to sell," Massey says. GEDA "does a tremendous job of helping them sharpen their talents."