Neely Young: Beloved Invader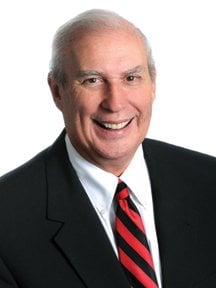 This is a love story and a story of redemption. It's the story of the rebuilding of the most beautiful church in America, located on Geor-gia's St. Simons Island.
It follows what happened after the Civil War concerning Georgia's most infamous carpetbagger, a man named William E. Dodge.
In the late 1800s, he led a group of New York businessmen who purchased, through highly questionable deeds, some 300,000 acres of Geor-gia longleaf pine timberland around Eastman, Dublin and McRae. Dodge's actions led to a 50-year land war, and to murder and mayhem over the property rights of the settlers and local citizens who thought they owned the rights to the land.
Dodge's Land Company harvested the area's ancient longleaf pine trees and floated them down the Altamaha River to St. Simons to be processed in lumber mills run by his son, Norman Dodge.
Norman's son, Anson, decided to visit his father on his plantation on the Frederica River. While he was there, he ran across the ruins of Christ Church, which had been severely damaged during the Yankee occupation. The Episco-pal church was built on the site where brothers Charles and John Wesley once preached before returning to England to found the Methodist Church. The Wesley Oak where they preached still stands on the church grounds.
Anson soon married and took his wife, Ellen, on a honeymoon trip around the world. Sadly, while in India, Ellen became ill with cholera. As she was on her deathbed, he promised that he would never leave her side; when she died, he had her body shipped to St. Simons. He vowed that he would devote his life to Christ and use the money from the timber mills to rebuild Christ Church on St. Simons.
He became an Episcopal priest and had the church rebuilt in 1884 to resemble an inverted ship's hull, meant to celebrate the ship of Christian faith. The church is still in use today and is one of the most beautiful structures in America, with fine woodwork and Tiffany stained-glass windows.
Rev. Dodge had his wife buried inside the church, next to the lectern where he delivered his sermons each week. In this way he fulfilled his promise to her that he would never leave her side.
He went on to marry another time, and his second wife, Anna Gould, gave him a son. But tragedy struck Dodge again when his little boy was killed in a carriage accident.
In his grief, Dodge set up a foundation to preserve and protect his beloved church forever, and he founded a home for boys in his son's memory. He established the Georgia Mission Society and founded the First Episcopal Church in India in honor of his first wife, Ellen.
He preached and established churches in many Georgia towns, including three on St. Simons Island and one in Brunswick.
Carpetbagger William Dodge's legacy turned out not to be all bad. The timber money from the land wars of middle Georgia helped revive the coastal economy after the war, because its sawmills were some of the largest on the eastern seaboard. Dodge's grandson, Anson, used his share of the timber fortune to improve the lives of those in need and to spread the gospel.
Rev. Anson Dodge died unexpectedly at the age of 38 and was buried with his son in the church cemetery. It is said that this selfless man instilled in his descendents a characteristic that is a desire to serve their fellow man.
Famed author Eugenia Price came to St. Simons in the 1960s and wrote a historical fiction trilogy, the third book of which, The Beloved Invader, is based on Anson Dodge's life. Pub-lished in 1965, it became an international best seller. She, too, is buried at Christ Church.
According to provisions of Anson Dodge's will, his first wife's remains were removed from inside the church and were buried in the grave with him. In this way, he fulfilled his promise to Ellen to be "always at your side."