Neely Young: Shame On Us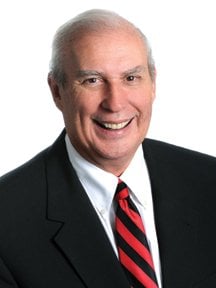 If Georgia Republicans fail to reach minorities and people of color, including Latinos, Asian Americans, the people of India and African Americans, then "Shame on us."
That is a quote from Gov. Nathan Deal, speaking to the Georgia Republican Party convention in Athens this past May.
Georgia passed its own immigration legislation two years ago, and the law is perceived by minorities as a hostile attack on people of color. House Bill 87 is aimed at rounding up and forcing out of the state illegal immigrants who came here over the past 20 or so years to work in the fields, help process poultry, fill construction jobs, work in restaurants and perform other services, making up what is called the essential workforce.
It so happens people of color, including Hispanics, think HB 87 targets them. And it does.
"Seal the border between Mexico and the U.S.! Send Washington a message!" is the legislation's battle cry. The bill also targets and punishes Georgia's business community by forcing company presidents and CEOs to fill out many pages of documents proving they are citizens of the U.S. If they fail to do so, their companies could be denied business licenses.
Failure to comply will further punish companies by having payment for services withheld by state agencies. House Bill 87 has created mounds of paperwork and staff time forced on businesses that operate in Georgia.
The Republican Party is made up mainly of white, Anglo-Saxon stock. That they appear to be bigots is misleading – for the vast majority of members. Yet the party has let a small fraction dominate on the issue of immigration and passed this draconian legislation.
At the convention, Deal cited a "shocking" thing about Georgia public schools. Fifty-six percent of the students are non-white, or minorities. The governor told his fellow party members: "If you want to know what the future electorate of Georgia looks like, look at those who are in the schools right now. If we do not recognize that and if we don't reach out to them, then shame on us."
More "shocking" statistics for the state GOP come from Matt Hauer of UGA's Carl Vinson Institute in Athens. The following figures were presented by Hauer to the Georgia Chamber of Commerce's annual meeting held in May.
The U.S. Census Bureau projects the increase in the number of working-age adults will occur in non-white populations. White working-age adults will decrease in number by 12 percent, while Hispanic, Asian and African-American working-age adults will increase by 89 percent.
In other words, we are going to need minority workers to fill Georgia's future employment needs. State growth from 2000 to 2010 showed a 5.6 percent increase in the white population and a 96.1 percent increase in legal Hispanic population. More than 400,000 Hispanic citizens moved to Georgia during this time period. Many of them are legal, and they vote primarily Democratic, because they perceive Republicans to be hostile to non-whites.
Here are more statistics from the Census Bureau. In 1980, 72 percent of the population was white. In 2010, the white population dropped to 56 percent. The projection for 2030 shows that Georgia's white population will decrease to 44 percent, and the net result will show that minorities or non-whites will command a large say in the politics of the future.
Today there are many Republicans at the State Capitol saying that the 2018 governor's election will go to the Democrats. And these Republicans say: "We've done it to ourselves."
It's strange to me why these figures should be considered shocking – when employees at The Home Depot wear badges on their vests that say: "Yes, I speak Spanish" and when ATM screens ask "Spanish or English?"
Georgia is a racially diverse state, and we should be proud of it.
Georgia will continue to grow in the future, mainly through migration and natural increase in birth rates; we need this growth in order to prosper and continue to be the great state we are today. Most of the growth will be from the non-white population. We should be welcoming immigrants to Georgia, not trying to run them off.
We need to be the same "Welcome State" we were before House Bill 87 was passed. When immigration reform passes in Congress, hopefully this summer, let's repeal Georgia's ill-advised law. If we don't do it, "Shame on us."