Business Casual: The Glow Of The City Lights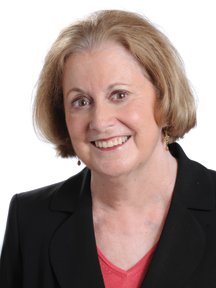 "Hey, kids, let's put on a show. No, wait, I have a better idea. Let's start a new city."
If there's a certain everybody's-doing-it quality to the growing interest in forming new cities in DeKalb County this year, there is also a palpable dissatisfaction with some aspects of county government that officials and legislators are finally paying attention to.
The names of proposed new cities are all over the map, but mostly north of I-20: Tucker, Druid Hills, Briarcliff, Lakeside, LaVista Hills. The exceptions are Stonecrest, in the southeast corner, and the City of DeKalb, which could take in any area in the county not already incorporated somewhere else, but probably won't.
Brookhaven became a city just last year; Dunwoody achieved city status five years ago. In Fulton County, Sandy Springs was the first to break away, followed by Milton, John's Creek and Chattahoochee Hills. Gwinnett's Peachtree Corners was established in 2012. New-city fever could conceivably spread to other places.
Sandy Springs had been a work in progress for many years, but Brookhaven's march to city status came rather abruptly and, some will tell you, acrimoniously, dividing the community.
A town hall meeting sponsored by 82nd District State Rep. Mary Margaret Oliver, a lifelong DeKalb resident, and attended by a phalanx of public officials and groups studying or advocating for new cities, brought a lot of interested citizens out.
Truthfully, DeKalb isn't having its best year. There's the wretched school district situation – six elected school board members removed from office by Gov. Nathan Deal and replaced after the system was put on accreditation probation. And the embarrassing spectacle of CEO Burrell Ellis bonding out of jail after a 15-count indictment (14 felonies) charged him with shaking down county vendors for campaign contributions.
It's easy to understand why the prospect of fresh starts and new identities might hold some appeal.
Several legislators have filed "cityhood" bills in the General Assembly – mostly described as placeholders, since achieving city status is now a two-year process. It also requires a feasibility study by the Carl Vinson Institute of Govern-ment at UGA. The going rate is about $30,000.
People become interested in new cities when they are not satisfied with the status quo – typically services or zoning – and think they might be better served by a smaller, presumably more responsive, local government.
The Georgia Constitution mandates certain responsibilities for county governments – among them, courts, jails and libraries. Other services can be provided by counties or municipalities – water, police and fire protection. At this particular town hall gathering, there was relatively little complaint about county services.
Schools and zoning were the matters on citizens' minds – even though most speakers were careful to acknowledge that, of course, cities don't control the school system. True, but there is widespread discontent with the county school system and its board; and there is talk of trying to establish a new system.
People who live in or near Druid Hills are concerned about zoning decisions that they say favor developers – often outside developers – over residents.
Elsewhere, residents are not so keen on new cities but don't want to be left behind – "orphaned," as one speaker put it – if the parade starts; nor do they want others drawing boundaries that might affect them without having the chance to weigh in.
Most city group advocates were trying not to ruffle any feathers and emphasized that the maps they are using are "fluid," simply working documents, and they have no desire to include neighborhoods that prefer not to be included. One man was careful to make the point that his group is not out to secede from the county.
Niceties aside, the reality is that the main factor in getting from wanting a new city to establishing one is economic feasibility – whether property taxes can support a city and its services. Most agree that a 60-40 mix is optimal: 60 percent residential property and 40 percent commercial for the tax base.
Oliver urged city supporters and those still trying to make up their minds to keep two questions in mind as they proceed: What do you want, and how will you pay for it?