Neely Young: People To Count On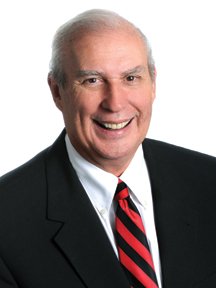 Enjoy Jerry Grillo's profile in this issue on Savannah's Bob Jepson, who formed companies that made millions and then formed a company to give it away.
A column Henry W. Grady wrote in the Atlanta Constitution soon after the War Between the States described people like Jepson. During those times, the South was in great despair. People were hurting. Grady noted that every small town in Georgia had a person who was highly respected and available to help anyone in need. That man or woman was a person to go to for someone who needed a helping hand.
The individual might be asked for help with unexpected medical bills or to donate to a local charity; if this person's name was first on the list, others in the community would follow suit.
The man or woman might not be wealthy or hold a political position in town. Most likely, these were behind-the-scenes people, but they were people everyone knew could be counted on, especially if there was trouble afoot. They were people who gave power to people who had no power. Bob Jepson is such a man.
He joins a long list of philanthropists past and present who help people by revitalizing their communities: Georgians such as Robert Woodruff, the Callaway family in LaGrange, Bill Turner in Columbus, Julian Saul in Dalton and many others are all like the small-town icons described by Henry Grady, people who can be counted on if there is a special need in the community.
Here are two examples of people who fit Grady's criteria.
Only a few years ago, downtown LaGrange was an abandoned hulk of a place. The Callaway Foundation and the Fuller E. Callaway Foun-dation, founded by the famous LaGrange family, has been committed to investing in both downtown LaGrange and LaGrange College nearby. As part of those efforts, the Callaway Foundation donated funds to the Downtown Development Authority to purchase a building on Main Street and turn it into a mixed-use facility with the Del'Avant events center and multiple retail businesses and restaurants.
The additional businesses that have moved into the area have generated an economic impact equivalent to that of a new industry moving to the community.
City planners estimate the project has created some 4,000 jobs. The family foundation committed $20 million dollars to the effort.
Today, downtown LaGrange is a happening place filled with businesses for both young and old citizens alike.
Another excellent example of this kind of partnership is the East Lake project in Atlanta.
This is one I am very familiar with. A number of years ago, my business partner in Georgia Trend magazine, Tom Cousins, had a vision to transform the crime-ridden East Lake community in Atlanta.
Many of you know the story. In 1995, Cousins invested his own money and partnered with the city, state and the local foundation community to reinvent East Lake.
It went from having the highest crime rate in the city to one of the lowest crime rates in the state. Good housing was provided, so that lower-income families live next to middle-income families.
Children can go out to play and find not drug dealers, but ball fields and places to ride bicycles. They can grow up like normal children.
East Lake's Drew Charter School is turning out students who have reached the same academic levels and achieved test scores similar to students at some of the best schools in North Atlanta's high-income Buckhead neighborhood.
One former Drew student just finished her education at Georgia Tech and graduated magna cum laude – something unheard of before Cousins came to East Lake.
The Drew school is in the process of adding a high school that will help students be better prepared for college.
Tom Cousins parlayed his personal commitment into a partnership with the City of Atlanta and its housing authority, with private industry like the Coca-Cola Company, and with other foundations to come up with innovative solutions to help give hope to East Lake residents.
This issue of Georgia Trend celebrates giving back to the community.
Henry Grady had it right back in his day. Every town has a man or women who can be counted on who can give power to people who have no power. As a reader of our magazine, you can join in and help make a better world.