Business Casual: Out Of Order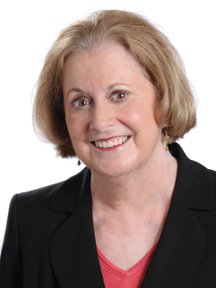 When the Clayton County School System lost its accreditation in 2008, I was stunned. When the Atlanta Public Schools cheating scandal broke, I was angry. Late last year, when the school system in DeKalb, my home county, was put on probation and warned it would lose its accreditation if school board members couldn't pull their act together and behave like responsible grown-ups, I was incredulous and mad. That's pretty much where I've been ever since.
A school system entrusted with the education of some 98,700 children in one of the most populous and prosperous counties in the state in danger of failing because its elected leaders spent their time bickering and meddling in things they shouldn't – like hiring decisions and bus routes – all the while failing to provide basic budgetary oversight? Inexcusable.
The Southern Association of Colleges and Schools, or SACS, the independent accrediting agency, thought so, too. It lowered the boom on DeKalb with a blistering report that put the system on probation and gave the board a deadline for correcting deficiencies.
Subsequently, following a 14-hour hearing, the State Board of Education recommended removal of six of the nine school board members. Gov. Nathan Deal rightly accepted the recommendation, removed them, and appoint-ed a commission to find replacements. Within days, the board had six new members. The three members who took office after the SACS report was issued were allowed to keep their seats.
The governor's action, which he plainly did not relish, was accomplished under provisions of a 2011 state law that permits removal of school board members "if a local school system or school is placed on the level of accreditation immediately preceding loss of accreditation for school board governance related reasons." The law is doing exactly what it was intended to do – providing a way to get rid of poorly performing board members.
Although suspended members did a fair amount of venting over the perceived injustice of being removed from offices to which they were elected, it was hard to find any expressions of remorse or concern for the children they were supposed to be looking out for.
They did find agreement long enough to file a lawsuit challenging the constitutionality of the law that allowed them to be removed, but a federal judge upheld their removal. If they pursue the lawsuit, they will be paying for it themselves.
The six board members actively sought a public office that exists to protect DeKalb County's public education system and the children who are enrolled in its schools. They failed to do that – repeatedly and consistently.
The deposed board members are not helpless victims; they are, by and large, intelligent, well-educated people with standing in the community. They had enough savvy to mount campaigns, raise money and get themselves elected. Once in office, they proved unwilling or unable to fulfill the obligations of their offices. The victims here are the DeKalb school children.
I don't buy the prattle about how DeKalb voters elected these people and deserve what they got and should suffer through it. No one – no school-aged child especially – deserves the effects of such poor board performances when there are legal remedies available. That's why those remedies exist.
No due process, some would say? I beg to differ. They had warnings from SACS, and they had a fair hearing. They have recourse – the same law Gov. Deal used to suspend the DeKalb board members allows them to petition for reinstatement and guarantees them another hearing.
Sure, removing duly elected officeholders is a drastic action and one that should only be undertaken for a serious reason; but nearly bringing down a school system is pretty drastic, too. The offenders need to be held accountable.
Some have raised the specter of racism – sadly, always a real possibility – because five of the six suspended board members are African Americans. Yet some 88 percent of the children in the DeKalb system are classified as non-white. All the students, regardless of ethnicity, bear the brunt of the board's actions; they all deserve better than the board has given them.
The role of an elected school board is pretty straightforward: set policy, oversee the budget and leave the day-to-day operations to the administrators. The job itself is not easy, but the job description is simple.