Business Casual: Dollars And Stars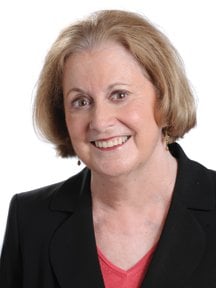 Vampires in Covington, zombies in Senoia: What's not to love? Georgia's film and TV business is thriving.
Since lawmakers instituted an appealing 30 percent income tax credit and other incentives in 2008 for those who come into the state to make movies or shoot television shows or commercials or music videos, Georgia has become a hotbed of entertainment activity. The Georgia Entertainment Industry Investment Act has been a big success.
It has brought jobs and revenue – a $3.1-billion impact for the 2012 fiscal year – to the state and to communities where the filmmakers do their work.
This year marks the 40th anniversary of Georgia's film office, now called the Georgia Film, Music and Entertainment Division, part of the Georgia Department of Economic Development. The original office was established in 1973 by then-Gov. Jimmy Carter, on the heels of the success of Deliverance, which was filmed in north Georgia and brought big tourism benefits.
Since then, Georgia's Hollywood South ambitions have had their ups and downs, but the current uptick seems to be solid and sustainable. The film agency has initiated a Camera-Ready designation for counties that are demonstrably movie-friendly and ready to assist film production companies. Some 138 of Georgia's 159 counties have qualified.
After the Deliverance success, Georgia attract-ed productions like TV's The Dukes of Hazzard and a string of good-old-boy-celebrating Burt Reynolds movies like Smokey and The Bandit.
My favorite comment on that era came from a former colleague at Atlanta magazine, Melis-sa Harris Bienvenu, who wrote: "…it's not fair to give Burt all the blame for Georgia's early doofus redneck reputation. (Early doofus rednecks are equally to blame.)"
We have come a long way and moved up a few pegs on the socio-economic scale – assuming you consider roaming bands of brain-seekers an improvement over car chases.
In this issue of Georgia Trend, on page 83, Executive Editor Jerry Grillo reports on activity in the South Metro area, including the impact of AMC's The Walking Dead. Production facilities are thriving in the southern crescent, and a new studio is in the works for Fayette County. In February, Karen Rosen wrote about Newton County and Covington's flirtation with the undead in The Vampire Diaries.
Apart from the economic benefits, it is clear that community leaders and residents take great pride in their new status as a film location.
But wait, there's more – a lot more. The film industry is fun. There's a palpable excitement when movies are being shot in your neighborhood and there are honest-to-gosh movie stars on the loose.
Of course, in Georgia we will take all the ad-vanced manufacturing plants and logistics ind-ustry expansions we can get, but in terms of glitz and glamour, they are not quite up there with a Denzel Washington movie (Flight filmed in Clay-ton County) or a Reese Witherspoon sighting.
Who doesn't get a thrill when there is a celebrity at the next restaurant table?
Atlanta has always had lots of music celebrities and sports figures, but this adds another level of excitement. I have a personal reason to rejoice in all the good entertainment news and the presence of more famous folks.
It seems I am running a celebrity deficit. I may be the only Atlantan you'll ever hear admit that I never saw Sir Elton John when he was spending time in the city; our paths simply did not cross. I suspect I am more disappointed than he is.
Sure, I had lunch with Rolling Stones keyboardist and Georgia entrepreneur Chuck Leavell in January, but so did 400 or so other people at the Georgia Trend "100 Most Influential Georgians" awards ceremony.
I know celebrities are out there (Tyler Perry, where do you do your grocery shopping?), but I don't run into many. I saw Charles Barkley entering a restaurant as I was leaving; but that's been a few years ago. I almost met Cicely Tyson when she was on location close to my office, but almost doesn't count.
So I am ready for any brushes with the entertainment industry. I won't embarrass anyone. I won't gawk or ask for an autograph or show pictures of my grandson. But I sure will get a kick out of the encounter. I am ready for my close-up.