Neely Young: Tools For Revitalization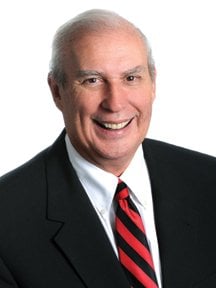 Over the 12 years of my association with Georgia Trend, I have come to believe good communities share common themes and employ common strategies, prompting me to come up with my own "Top 10 Tools for Community Revitalization."
Some of these ideas come from a column I wrote in 2003, when our state was in an economic boom.
My friend Griffin Bell of Highlands, N.C., remembered the piece and called me to see if I would run it again. He wants to take it to his city council in Highlands and see if they can use some of the ideas to help revitalize the community.
The "Top 10 Tools" will work for a city, and some will work for a county. They are even more important today.
Since the Great Recession began, our state, cities and county economic development departments are looking for ways to attract new industry to their communities. Northern companies are encouraged to move to our low-tax, business-friendly state. These tools will help attract them.
1. Develop a very graphic, clear and visually oriented master redevelopment plan, with broad-based citizen involvement and support.
Mayor Steve "Thunder" Tumlin of Marietta recently formed a citizen group to study how to revitalize Marietta's square.
The area is already one of the best, most vibrant municipal squares in the state, with restaurants, antiques stores, The Strand Theatre, and many special weekend events held there throughout the year.
Yet Tumlin wants more. His vision will make the square and the city even more viable, and his commission will study how to make it happen.
2. Change zoning and building codes.
Many of the physical attributes that make cities and counties memorable and cherished by those who visit and dwell there are often outlawed by old or outdated building codes.
3. Establish, beautify and soften a variety of public places, and make them safe.
Alpharetta has established a new economic development program, and the main thing it will sell is its nationally accredited parks department. A few years ago the city had a small budget for its parks. Today its budget is more than several million dollars, and the city now has more than 750 acres of parkland.
4. Make great streets and pathways, so it's easier for people to get around.
5. Preserve cities' and counties' culture, history and good architecture.
6. Fill the city with buildings. Vacant spaces invite crime.
Back in the 1950s, Albany tore down many old buildings. The city couldn't rebuild the buildings, so they did the next best thing by planting gardens and hedges, erecting a garden wall and commissioning a mural. The city leaders built an aquarium downtown, too.
7. Build at human scale. Most great cities of the world are four- to six-story cities.
8. Build housing in the city. Cities need people living in them.
9. Establish a friendly and identifiable police presence and feeling of security on the streets.
10. Fund and rebuild infrastructure. No one thing will announce more clearly to citizens and investors that a city or county is committed to redevelopment than jumping into the rebuilding process headfirst.
Sidewalks, streets, parks, water and sewer facilities and public buildings all need sprucing up from time to time. Unless a local government can put its money where its mouth is and take care of its own property, it cannot expect investors or taxpayers to take it seriously, nor can it expect new investment from existing home and business owners.
Some may say these "tools" are too expensive or work best for large cities only. This is not true.
Look at Americus: In 1978, the downtown area was dominated by a large abandoned, run-down hotel called The Windsor. Yet instead of tearing it down, the city's mayor, Russell Thomas, rallied the merchants and Americus citizens. The city raised more than $6 million to renovate the historic structure.
Today The Windsor is the pride of the town and is called the "Crown Jewel of Southwest Georgia."
People are crying for good places to live and work. These tools for community revitalization can show the way.