Business Casual: Friends With Rituals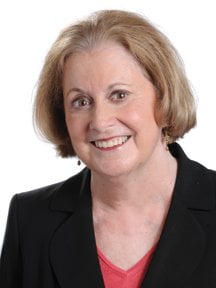 As far as I'm concerned, fall officially begins on the first Saturday in September when the University of Georgia plays its opening football game of the season. Most years, I watch the game with my good friend and fellow Bulldog, Janet, in the back bar at Manuel's Tavern. Sometimes we have the place virtually to ourselves; sometimes we are in the company of other UGA fans.
She is the knowledgeable student of the game who can spot an open secondary receiver in the time it takes me to find the mustard for my hot dog. I'm more like the annoying "color commentator" on a third-rate broadcast who muses about Russ's elevation from stand-in to mascot status and wonders why the camera always finds the players on the sidelines as they are spitting.
If the Dawgs win, we stand and sing the alma mater ("From the hills of Georgia's northland…") at the end of the game. If they lose, we sigh, head for the exits and look toward the next game.
This year we met as usual and cheered the team on against the University of Buffalo Bulls. Since we both had to leave before the end of the game, we sang victory solos rather than our usual duet.
Other friends with rituals are part of a Sunday night supper group that gathers on a regular-irregular basis to bid farewell to the weekend and look ahead to the coming week. There is no weekend so bleak or workweek so ominous that it can't be salvaged by one of these gatherings and the lively conversations that are always part of them.
Among this group, you would be hard-pressed to find any other die-hard sports fans. My college football enthusiasm is respected but clearly regarded as an oddity.
I recall late one lovely warm summer evening we were sitting out on the deck in the hosts' intown neighborhood, telling stories and laughing loudly. Someone wondered if we might be disturbing the neighbors. The host proceeded to sing the praises of those neighbors and their tolerance, but then lowered his voice and said there was one couple who did some strange things.
Of course, we all leaned forward and requested details. Turns out the "strange things" involve dressing up in their college colors and decorating their front door on game day.
This group is more about food. Our rites are food-centric: The first sign of cool weather means someone is going to make a big pot of chili; the first sign of warm weather means it's time to grill something. Every May, one friend makes pot stickers for another's birthday.
One group member makes sure we are well-supplied with fabulous farmstand tomatoes throughout the growing season; yet another declares an end to summer when he makes a final batch of potato salad before breaking out his mom's mac and cheese recipe for the cooler weather. Others regularly come up with diet-defeating desserts (chocolate-dipped pretzels, Mississippi Mud Pie) that elevate ordinary Sundays to special occasions.
I look forward all year to a holiday tradition that involves a leisurely lunch at a Thai restaurant with a group of UGA friends. None of us knew each other when we were in Athens, but we met over the years and established our catching-up lunch. No Christmas sweaters allowed, but garish earrings are encouraged.
Still other friends share other rituals: Tuesday night get-togethers to drink a glass of wine and swap political gossip, Thursday night pizza place gatherings at which we solve pressing personal problems ("I bought these shoes at full price. Do you think I can take them back and get the sale price?") then haggle over who should take the uneaten slices home for tomorrow's lunch.
There is something very nourishing about the observances and ceremonies that enrich and enliven friendships, that nudge our good intentions into action and provide a reason to get together. I still miss the camaraderie of a book club I belonged to for many years that kept me in regular touch with some very old friends – including one I had known since first grade – until distance and other circumstances made regular gatherings impossible.
A toast, then, to rites, rituals and the friendships they support.