Alma | Bacon County: A Successful Mix
Agriculture, manufacturing and change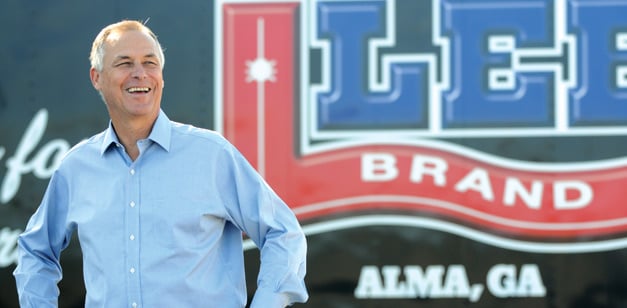 This year marks the 20th anniversary of a disastrous fire that leveled the D.L. Lee & Sons meat packing plant in Alma. The 1992 blaze, believed to have been caused by a lightning strike during a midnight storm, stopped production at the plant – but only for a short time, and no employees had to be laid off. Lee remains one of the premier employers in the county with 285 workers on the payroll.
To company president David Lee, the fire was a memorable moment in the plant's history, and just as memorable, he says, was the community's response to the fire. "The Bacon County Development Authority, the Bacon County Commission and Alma city officials all got behind us and helped us rebuild," Lee says. "We distributed meat to our customers within 10 days following the fire, and our customers all stayed with us."
Today Lee & Sons is doing well, even in a down economy. "The last five years were not the best," says Lee, who owns the company with cousin Jerry and is the patriarch of an 80-year-old, four-generation enterprise. "But we have not had to lay off anybody. We don't reach the filet mignon restaurant business. We do grocery stores primarily. Our market is the people who cook at home, and people are cooking at home a lot more in this economy."
Lee says his company sells about 80 million pounds of fresh and smoked pork, chicken and other meats from a menu of 20 product groups, with a growing market in the Caribbean. "We sell a lot of meat in Puerto Rico," Lee says. "Smoked meat is a big part of the diet in Puerto Rico. They use it for seasoning red beans and rice, black beans and rice, that sort of thing. I've already got four [ship] containers going this month. That's 216,000 pounds." Lee credits the strength of his company to easy access to the Georgia ports, as well as one in Jacksonville.
Steve Mullis packages about eight million pounds of blueberries annually at his plant on the edge of Alma, with most of his product going into the fresh and baking markets. He says his suppliers, the blueberry growers of Bacon County and neighboring communities, haven't had to lay off any workers either – the Georgia General Assembly took care of that.
"We have had trouble getting the labor we need, especially since Georgia has enacted some of the labor laws they have," says Mullis, a blueberry grower, former president of the Georgia Blue-berry Growers Association and principal in Farmer John LLC, a blueberry processing plant. "Laborers in blueberries have historically been transient. They're all migrants, all Hispanic."
Mullis is referring to House Bill 87, the 2011 Illegal Immigration Reform and Enforcement Act, which makes it a crime to knowingly harbor or transport undocumented immigrants. "The law affected us with our migrant people, and who knows where it will go," Mullis says. "I will say this: The preliminary numbers for 2011 are probably close to a billion dollars [in losses] to the state because of that law."
Blueberry Capital
The Alma/Bacon County area has been recognized as the Blueberry Capital of Georgia, growing 7,000 acres of the healthful little fruits that decades ago could only be found in the wild or in the backyards of country homes. At the same time blueberries were rising to prominence in the economy of the Bacon County region, tobacco, a crop that stood at the top of the value chain in local agriculture, was tumbling from its throne. The number of tobacco growers declined and the leaf acreage shrunk.
No one has felt the decline of tobacco, or lamented it more, than Julian Rigby, a Bacon County tobacco grower and warehouseman who remembers the glory days of the commodity with affection. "In its day, tobacco was king, and [tobacco buyers and growers] who came to Bacon County were treated in that manner," Rigby says. Tobacco offered a steady income for growers, and Bacon County was a center of the industry, Rigby says.
"We had 100 percent of the tobacco grown in Bacon County," he says of his warehouse sales. Operating as a tobacco receiving station for [giant leaf buyer] Phillip Morris, Rigby's Bacon County operation became the largest of its kind in Georgia and Florida, Rigby says. "Then government tobacco policy reduced allotments by over 60 percent from the mid '70s to 2003," he says.
In 2010, Phillip Morris stopped buying, and an era ended. "That left, I think, only two growers in the county, including me," Rigby says. "If I had to tell you if I was going to grow tobacco next year, the answer would be no."
Taking the long view, County Commission Chair Roger Boatright sees the evolution of his county's top crop, blueberries, as more than an even swap. "We saw the need to diversify back in the 1970s and '80s, and new crops were introduced. Blueberries were introduced here, with the help of University of Georgia scientists who told us which varieties of the plant were best suited for our climate and soil. That became the major lifesaver for us and our economy."
Boatright says while health threats and controversy swirled around tobacco, the nutritious blueberry not only has health benefits, it also has bottom-line benefits for the farmer. "We've seen some of the farmers doing better with it than tobacco," he says.
Diversity in agriculture, as well as diversity in business and industry, have combined to create stability in the local economy, according to the commission chairman. "Our mix of manufacturing, agriculture, tourism and retail has helped us to have one of the lowest unemployment rates in the region," Boatright says. "We appeal to new businesses because we don't have a lot of government red tape to deal with, and we have a reputation for being friendly. The Yankees used to come through and see everybody waving at them and think how friendly we were. Actually we were fighting gnats when they drove by."
Preservation Effort
Stand with Henry Kight (pronounced Kite) in the auditorium of the old school on Pierce Street in Alma, and it's easy to see and feel his strong emotional attachment to the building filled with his childhood memories. "I went to this school from the first through the sixth grade," Kight says. "We had films here once a month and paid a nickel to see them," he says, with a wave of his hand around an auditorium obviously in the midst of restoration or repair. "I remember my first day of school. I cried when my mother brought me here."
Tears aside, Kight went on to finish the sixth grade in the mid-1950s then continued his life with little thought to the school until 2002, when classes were moved into a new building and other old school buildings of the era were bulldozed to the ground, with the Pierce Street facility scheduled for the same fate. That's when Kight and others with their own memories formed SOS, Save our School, an effort to restore the then 80-year-old building, with Kight as president.
"People were telling us we'd never get the money," Kight says. Then a petition to save the building received 576 personal signatures, and 46 businesses endorsed the idea. "Two banks wrote their own letters to the school board," Kight recalls, "and we got the money."
Plans were developed to turn the big school building into a multiuse facility, attracting funding from a variety of resources. "We got a Community Development Block Grant through the county to do the Senior Citizens Center," Kight says. "And since there will be a rest stop and visitors center in the building, the Georgia Department of Transportation put in $170,000 for its construction."
Another $220,000 came from a variety of sources, and labor was furnished by Department of Corrections inmates from the Mobile Construction Teams. "We had construction company executives look at the work done by those inmates, and they couldn't believe the high quality of that work," Kight says. "That inmate labor saved us 33 to 35 percent on labor costs. They were jam-up craftsmen."
Today, senior citizens gather daily for lunch and arts and crafts and spend time at donated computers staying in touch with grandchildren or browsing the Internet. The dining hall can also be used for family reunions, wedding receptions, community meetings and other events. The offices and conference room of the Alma/Bacon County Development Authority are just down the hall, and a small museum celebrates significant moments in community history.
Several rooms in the building are being leased as offices for professionals, generating appreciated revenue. The 1930s-era building was designed to house both a middle school and high school under one roof, in what was then viewed as a step forward from the one-room little red schoolhouse, an idea still alive in Alma.
New Facility
When it became apparent to all who cared to notice that Bacon County needed a new high school to replace the c. 1955 structure serving that purpose, school system officials and other locals had to consider costs and a funding source in a down economy, as well as a suitable site. To stretch the available dollars, decision-makers returned to an old but familiar idea. "The new building will actually house two schools, a middle school and a high school," says Bacon County Superintendent of Schools Phillip Murphy. "Each will have its own classrooms and administration [facilities], but they will share a media center and cafeteria.
"Our community made it clear: Maintain as much separation as possible, sixth, seventh and eighth grades from ninth through twelfth grades." To help achieve that separation, a gym was added to the middle school, with the moves adding to final costs.
"I told the architect I had $30 million; I don't have $30 million and one dollars," Murphy says. "I decided to let him know what I had to work with, and that's it."
Foundations for the new 200,000-square-foot building have been laid, and classes for about 1,000 middle and high school students are expected to begin in August 2014.
Looking for bargains and cost-cutting measures seems to be a common denominator among Alma and Bacon County officials. When Alma City Manager Nick Overstreet heard from a friend that the University of Georgia (UGA) was about to dispose of 225 theater seats and 180 office chairs, the lightbulb above his head hit five-figure candlepower.
He knew the old Bacon Theatre was being restored and needed renovated floors and seating, so he grabbed his coat and headed for Athens to let UGA know he might want to make an offer. He made it, and The Bacon Theatre got new seats at yard sale prices.
"The original bid for refurbishing the floor, buying and installing the seats was $82,000," says Overstreet. "We did it for about $18,000, using inmate labor for the floors." Today The Bacon Theatre, built in 1946 and donated decades later to the city, is showing family-friendly movies and featuring live performances. It has swiftly become a part of town that's slowly being reborn since $342,500 arrived from the Georgia Department of Transportation in 2011 – with that money used for stamped sidewalks, lamp posts and banners, willow oak trees, benches and trash receptacles, according to Overstreet.
A mural by local artist Ashley Graham sits just across from the restored theater. "We're applying for downtown status as both an Opportunity Zone and an Enterprise Zone," says Alma Mayor Peggy Murphy. "With the Opportunity Zone, we can get tax credits of $3,500 for each new job (over two) created by a business. And the Enterprise Zone will offer property tax abatements for developers and investors who want to redevelop housing in the zone."
Another $350,000 GDOT grant will be used to continue downtown improvements, according to Overstreet, the city manager.
Bacon is one of many counties that has begun searching for funds to improve roads and bridges that were on the to-do list of this past summer's failed T-SPLOST (Transportation Special Purpose Local Option Sales Tax) referendum. "We passed the T-SPLOST in our county, but it failed in the region," says Commission Chairman Boatright. "We've got a bridge on one of our major arteries that has been condemned, and we're looking at $700,000 to replace it. That was on our T-SPLOST project list."
For Boatright, all secondary road systems in his community lead to economic development, particularly U.S. Highway 1, which is four-laned through Bacon County to Jacksonville. "That highway is vital to our community and our industries," Boatright says. "For instance, Lee & Sons meats has 280 to 300 employees, and they not only ship all over the South, but they ship out of the country [through] the Port of Savannah. They even get their raw product shipped in, and all of that traffic goes on U.S. 1, at least for a while."
Community Snapshot
Local Leaders
Roger Boatright
Chairman
Bacon County Board of Commissioners
912.632.5214
rogerb@baconcounty.org
Peggy Murphy
Mayor
City of Alma
912.632.8072
almamayor@atc.cc
Cherry Rewis
Executive Assistant
Alma/Bacon County Economic Development Authority
912.387.3796
bacondevelop@atc.cc
Population (2010)
County, 11,076
Alma (county seat), 3,236
Per Capita Income (2009)
County, $24,420
Georgia, $34,129
Unemployment
Bacon County (June), 10.4 percent
Georgia (July, seasonally adjusted), 9.3 percent
Top Employers
Bacon County Hospital & Health System, D.L. Lee & Sons, Bacon County Board of Education, The Satilla Rural Electric Membership Corporation, Milliken & Company
Sources
Alma/Bacon County Development Authority, Georgia Department of Labor, U.S. Census Bureau