Athens/Clarke County: Class Moves
A big manufacturing win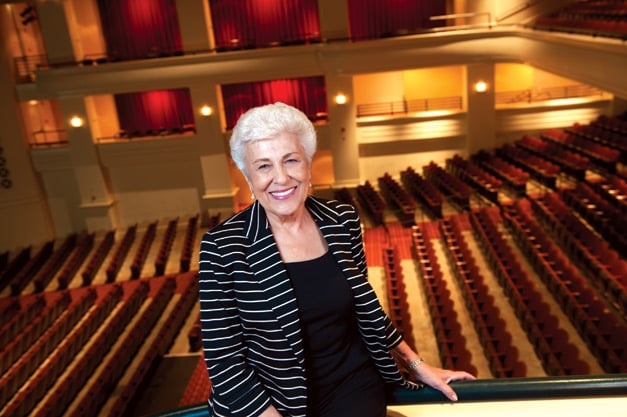 For most people the mention of Athens and Clarke County brings to mind memories of fall afternoons spent at Sanford Stadium cheering the Bulldogs on to another football victory. Although this small city in the smallest county in Georgia may sometimes seem to be just the University of Georgia, it is much more for those who live and work here. Along with a rich cultural tapestry of music, art and theater, there is a surprisingly diverse economy that has weathered economic storms far better than most.
Athens boasts one of the lowest unemployment rates in the state partly because of a mix of state and federal jobs centered around UGA.
It has also been highly successful at growing and attracting private companies large and small, according to Paul Chamber, an AT&T official who chairs the Athens-Clarke County Economic Development Foundation.
"We have a really diverse economy that includes a strong manufacturing base of companies," he explains.
And that base has gotten much bigger lately. Athens, in conjunction with neighboring Oconee County, scored a big win with the announcement that Caterpillar would build a new construction equipment plant here.
At a time when manufacturing is measured more in losses than gains, this was something to cheer about. The $200-million facility will employ an initial workforce of approximately 800 to manufacture small track-type tractors and mini hydraulic excavators. That number will expand to about 1,400 employees by 2020. In addition, as many as 2,800 additional jobs could flow to the surrounding area from Caterpillar suppliers that need to move their operations nearby.
Winning such a big employer was a complex although fast process, according to Athens Mayor Nancy Denson. It was just six weeks from the first phone call to the actual announcement. During that time her city and region were competing with a host of other states eager to land the big manufacturer.
"It came down to us and South Carolina, but the [winning] factors were the location was excellent and the site was a good one for them," says Denson. They were also able to offer worker training programs through Athens Technical College and Quick Start and seamless cooperation among all the jurisdictions, she adds.
"The bottom line was that they trusted the people they were working with to follow through on their commitments," she explains.
The big news did not come cheap. The 265-acre site within the 860-acre Or-kin tract, a long-marketed industrial site that lies in both counties, had to be offered free of charge. The county governments acquired the land and will transfer ownership to the company over 20 years. There are also local incentives valued at more than $30 million over 20 years along with infrastructure improvements such as road access, water, sewer and utilities. The company will also get job tax credits and a project development grant totaling $45 million.
The size of the deal and the number of jobs it will bring to the area was more than worth the cost, says Denson. In addition, it was also one of those rare victories in which a manufacturer brought jobs back to the U.S. The plant will replace a similar facility in Japan.
For many locals these new jobs are not just an aberration, but a sign that the economy has turned around and is finally on an upward trajectory.
"If you ride around Athens-Clarke County, you're going to see the new buildings, new business, new opportunities that are going up every day," observes Athens Economic Develop-ment Foundation president and CEO Peggy Chapman, who arrived in town just a few months ago. "So I think from an outsider's perspective looking in, this is a very progressive county that is weathering well through the downturned economy."
Healthy Outlook
The city's medical community has been expanding with a bevy of new medical offices going up. Kaiser Permanente invested $3.5 million in space at the Athens Medical Complex on Broad Street. St. Mary's Hospital and Athens Regional Medical Center are two of the city's largest employers.
The largest economic engine is still UGA with its 35,000-member student body and thousands of faculty and staff. As you might expect, it is also the source of much of the intellectual capital that fuels the creation of new business. In fact, 123 companies have been launched since 1972 – all selling products created by research performed by UGA faculty or graduate students. Most are still in business, and many continue to operate in the Athens area, according to Margaret Wagner Dahl, the university's associate provost for economic development.
"The average snapshot of what they look like is between 10 to 20 employees," she explains. "You might see them generating several million in revenue. They're stable companies that are very focused on the community and really want to have a good place for their workers to live."
One of the biggest locally grown success stories has been SynaGeva BioPharma, which was founded by a UGA scientist in 1996 to make a protein production technology. Raising more than $100 million in funding, it went public last November and now has a market cap of $1.2 billion and 50 employees. Although it now has its headquarters in Lexington, Mass., just outside Boston, where it found a major infusion of venture funding, it still has research and production facilities housed on the second floor of the university's Georgia BioBusiness Center (GBBC).
The company has grown beyond the wildest dreams of its founders, and it is a good example of the success as well as some of the challenges facing local companies. It, like other bioscience-oriented companies housed in the incubator, has stayed longer than was originally in-tended, according to Dahl.
"That's an example of a company that should have graduated at least three years ago," she explains. "But because we had no immediate space to move them into, we didn't want to just force a company to leave. It means moving out of state, or [it] might be disruptive to a critical stage in the development cycle."
The company recently found lab space off campus that meets its needs and is moving out of the facility, but a shortage of those kinds of facilities is continuing to hamper expansion for several companies.
"Funding is a big issue in the Southeast," says Jim Flannery, who runs Four Athens, a local incubator. (See Local Flavor, opposite.) "Many startups are lost to other cities. These are people who would like to live in the South, but because they couldn't get capital for their company they left."
While VCs are making investments in later-stage companies, there's little cash for the kind of risky startups found at Four Athens. These are the types of ventures typically funded by what Flannery calls the three Fs – friends, family and fools. The money is often haphazard and frequently misplaced in companies that have no chance of success without the research and guidance of experienced investors.
"You can bring a level of institutional sophistication to this area to both help the enterprise and see really good financial returns for the investors," says Flannery, who has also launched the Athens Angel Fund to make investments up to $100,000.
That startup community will also likely get an added boost as the University adds both engineering and medical programs to its academic mix. UGA acquired the vacant campus of the Navy Supply Corps School and is in the process of converting it to a health sciences campus. It will house the Medical College of Georgia-UGA partnership that began classes last year. The university's College of Public Health is also moving its offices, laboratories and classrooms into some of the 20 buildings the Navy left empty.
Welcome Mat
Athens is a destination for more than just alumni returning for a home game. According to state calculations, tourism and conventions inject at least $220 million in direct spending into the local economy.
One of the city's biggest attractions has long been its vibrant and sometimes funky downtown. Bordering the UGA campus, it has been a destination for students who trek across Broad Street to eat and shop. For decades, the downtown Varsity was a favorite (it moved a few blocks west in the 1970s), but these days the city has assembled a bevy of high-end chef-driven eateries that have become a destination for tourists as well as locals.
"One thing that we've really tried to capitalize on lately is our dining scene becoming more nationally known," says Athens Convention and Visitors Bureau Communications Manager Hannah Smith. "We've got chefs here who are doing great things and getting noticed on a national level for it. And because it's a smaller community, the prices are just amazing."
There's Hugh Acheson, owner of Five and Ten and The National, who's competed on TV's Top Chef Masters and judged last season's Top Chef, along with winning two James Beard Awards. Farm 255 Executive Chef Whitney Otawka has appeared on Top Chef, while Peter Dale at The National was named "The People's Best New Chef – Southeast" by Food & Wine, according to Smith.
"Athens being a college town really flavors how attractive we are to leisure travel," says Smith. "Just the whole vibrant energy that a college town has is very appealing to people. We've got all kinds of performing and visual art and entertainment that people wouldn't normally be able to find in a town this size. It's here because the university is here."
The community also provides a wide variety of attractions for conventions as well. This market has improved with the addition of new hotels and the recent $20-million expansion of The Classic Center.
The facility added an 8,000-square-foot atrium between the exhibit hall and performing arts theater that will provide a central entrance for registration. Exhibit space has doubled, allowing the center to host larger general sessions.
"That affords us the opportunity to bring in bigger conventions, which really drive the eocnomic impact to our community," says the center's executive director Paul Cramer. The new additions are expected to bring in another $10 million a year and raise the total economic impact to $40 million, he adds.
Among the bigger shows that have already signed on thanks to the extra space are the North Georgia Conference of the United Methodist Church and the Georgia Republican Convention.
To make sure its downtown area remains an attraction, the city's Downtown Development Authority hired a UGA planning expert to develop a master plan to guide development and shape how the area will look and feel to visitors and residents alike.
"Athens is growing and changing fast, and I think we need to be able to make the best of that," says Executive Director Kathryn Lookofsky. "There will be lots of opportunity for public input. I think that's vitally important – the businesses, the property owners, the citizens, visitors, everyone who uses our downtown is able to give some input."
The completed study will provide the city a road map for future development, allowing it to build on its strengths.
Community Snapshot
Local Leaders
Nancy Denson
Mayor
706.613.3010
denson@athensclarkecountyga.gov
Peggy Chapman
President & CEO
Athens-Clarke County Economic Development Foundation
706.549.6800
pchapman@athensbusiness.org
Kathryn Lookofsky
Executive Director
Athens Downtown Development Authority
706.353.1421
director@downtownathensga.com
Population (2011)
County, 117,344
Median Household Income (2010)
$34,000
Unemployment (June 2012)
County, 7.9 percent
Georgia, 9.6 percent
Top Employers
University of Georgia, Athens Regional Medical Center, Athens-Clarke County Government, St. Mary's Health Care, Clarke County School District
Sources
Athens-Clarke County Economic Development Foundation, U.S. Census Bureau, Georgia Department of Labor, U.S. Bureau of Economic Analysis