Economy: Hispanic Economic Clout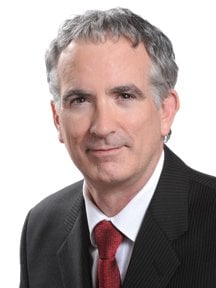 Despite the devastation wrought by the Great Recession, the immense buying power of Hispanics continues to invigorate the consumer market.
More than one person in six who lives in the U.S. is of Hispanic origin. Nearly one person in 10 who lives in Georgia is Hispanic. U.S. His-panics control $1.2 trillion in spending power in 2012, and Georgia Hispanics control $16 billion.
In sheer dollar power, U.S. Hispanics' economic clout rose from $210 billion in 1990 to $488 billion in 2000, to $1 trillion in 2010, and to $1.2 trillion in 2012.
I expect it to rise to nearly $1.7 trillion in 2017. The 2012 value will exceed the 2000 value by 142 percent – a percentage gain that is far greater than either the 61 percent increase in non-Hispanic buying power or the 66 percent increase in the buying power of all U.S. consumers. Hispanic buying power will grow faster than African-American buying power, but more slowly than both Native American buying power and Asian buying power.
In 2012, Hispanics account for 10 percent of all U.S. buying power.
Of the myriad forces supporting this substantial and continued growth, by far the most important is favorable demographics. Between 2000 and 2012, the U.S. Hispanic population increased by 55 percent compared to 6 percent for the non-Hispanic population.
The relatively young Hispanic population, with proportionally more individuals either entering the workforce for the first time or moving up on their career ladders, also argues for additional gains in buying power. Thus, Hispanics' spending patterns help to determine the success or failure of many youth-oriented products and services. According to the 2010 Current Population Survey, 34.9 percent of the Hispanic population is under age 18 compared to 20.8 percent of the non-Hispanic population.
The increasing number of Hispanic business owners is another potent force powering this consumer market. The number of Hispanic- owned firms increased by 44 percent from 2002 to 2007, which is almost triple the 15 percent increase in the number of non-Hispanic firms. The receipts of Hispanic-owned firms grew by 56 percent compared to the 24 percent increase in the receipts of non-Hispanic firms.
Increases in entrepreneurial activity coupled with a rising level of educational attainment suggest upward mobility. In 2010, 63 percent of Hispanics age 25 and over had a high school diploma. That compares to only 57 percent in 2000 and to 51 percent in 1990. The proportion with a bachelor's degree or more increased from 9 percent in 1990 to 14 percent in 2010.
As is the case for Asian Americans, despite the severity of the Great Recession, employment gains can still be cited as one of the key forces supporting the growth of Hispanic buying power. From January 2000 through January 2012, the number of jobs held by Hispanics increased by nearly 6 million, or 38 percent.
That gain is very impressive, but it obscures the fact that Hispanics got hit very hard by the recession – over 1.3 million jobs held by Hispanics were lost between November 2007 and January 2010.
Because of differences in per capita income, wealth, demographics and culture, the spending habits of Hispanics as a group are not the same as those of the average consumer.
Due mostly to markedly lower average in-come levels, Hispanic households spent only about 85 percent as much as the average non-Hispanic household. Nonetheless, the average Hispanic household spent more on groceries, telephone services, apparel, footwear and gasoline and motor oil. They spent a higher proportion of their money on dining out, shelter and utilities.
Hispanics spent about the same proportion of their total outlays as non-Hispanics on alcoholic beverages, housekeeping supplies, household textiles, floor coverings, furniture, appliances, used cars and trucks, automobile insurance, public transportation, personal care products and services, and reading materials.
Compared to the non-Hispanic population, Hispanics spent substantially less money on new cars and trucks, healthcare, tobacco products and smoking supplies, entertainment, cash contributions, and personal insurance and pensions.